Allied Media Projects is seeking a Human Resources Coordinator!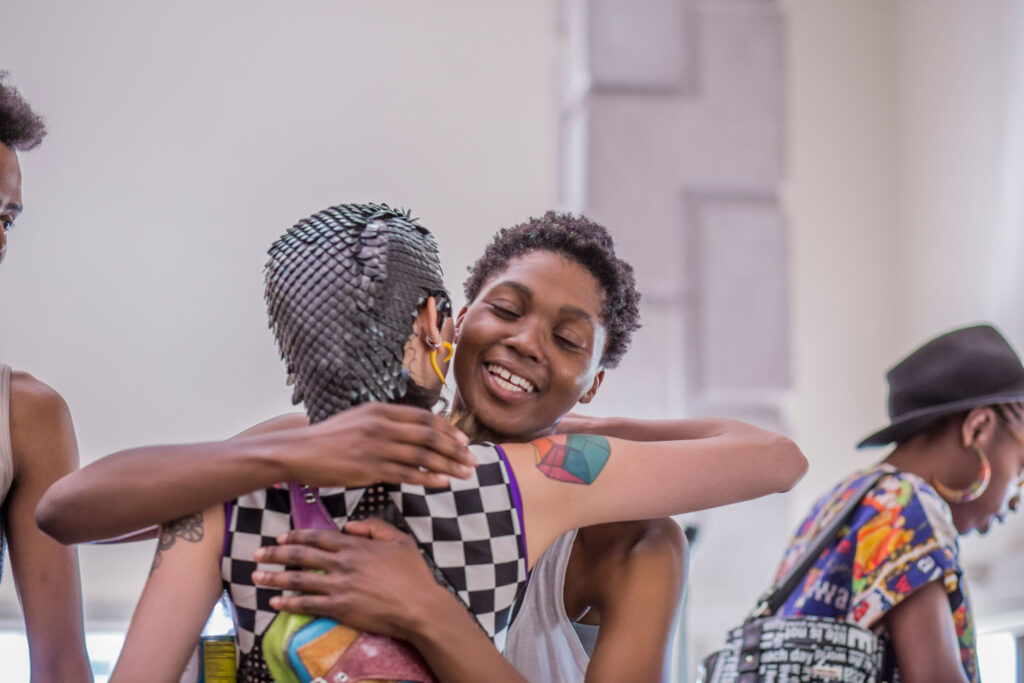 Background
Allied Media Projects (AMP), created approximately 20 years ago, cultivates media for liberation. Rooted in Detroit and connected globally, AMP is a network of media makers, artists, educators, and technologists working for social justice. Through its programs, AMP envisions and attempts to model a world in which we cultivate care and joy, dismantle harmful systems, and assume responsibility for creating new and liberatory ways of being.
AMP's current programs include:
The Sponsored Projects Program which provides fiscal sponsorship, training and capacity building to people and projects aligned with AMP's mission;
The Allied Media Conference, a convening of AMP's vast network where participants celebrate, strategize and skillshare;
The Speakers Bureau which disseminates the skills, ideas and media of the AMP network to the wider world.
To learn about AMP, check out the following links:
Human Resources @ AMP
Allied Media Projects is committed to fostering a healthy, exciting workplace environment in which talented humans combine forces to accomplish incredible things. Our HR department works to ensure that AMP and its network of sponsored projects have the multi-talented humans we need to grow and evolve our work, and that these humans are well cared for. We strive to make HR more humane, equitable, and transformative.
Role Overview
The role of the HR Coordinator is to help ensure that AMP and its network of sponsored projects have the multi-talented humans needed to grow and evolve our work, and that these humans are well cared for.

Responsibilities
Day-to-day support:
Support in managing staff concerns, questions, and grievances in a timely manner through the HR email inbox, and liaison with appropriate parties to seek resolution or answer questions.
Track various requests that come to HR – professional development, flex time, technology stipends, etc.
Manage processes within all systems – Asana, ADP, Formstack, etc.
Support the Human Resources Manager in all aspects of HR-related initiatives and day-to-day work, such as email and system management.
Benefits:
Administration of the employee benefits programs including, but not limited to, medical, dental, retirement, leave, and health savings.
Reconcile invoices from carriers
Ensure all enrollments/updates are processed in a timely manner
Partner with AMP's benefits broker to provide a positive employee experience
Employee Life Cycle:
Lead hiring processes, including the development and circulation of job descriptions and job postings, interviews, offer letters, employment agreements, and orientations.
Annually coordinate the process of updating job descriptions and supporting staff evaluations.
Conduct exit interviews and provide additional support in the process of employee job transitions as needed.
Process Improvement:
Co-facilitate the design and implementation of activities that promote healthy organizational culture.
Stay abreast of emerging best practices in non-profit HR management. Conduct regular review of AMP practices and recommend redesign or improvements.
Strategy:
Contribute to the design of an HR strategy for Allied Media Projects that helps us achieve strategic mission, budgetary, and programmatic goals.
Other:
Receive ongoing training and mentorship and professional development from HR professionals.
Provide support on special projects as needed.
Qualifications
Need to have…
Exceptional written and verbal communication skills.
Outstanding organizational skills, attention to detail, and ability to creatively problem solve.
Experience creating administrative processes, maintaining confidential records and information.
Highly developed interpersonal skills with the ability to be calm and empathetic in stressful situations.
Desire and ability to work collaboratively.
Nice to have . . .
Previous Human Resources experience, ideally interacting with fiscally sponsored non-profit organizations.
Administrative experience in a Human Resources Information System (HRIS), preferably ADP.
Experience working with Google Suite, Asana, and Formstack.
Experience working in community-based non-profits.
A working knowledge of the Allied Media Projects network.
Are multilingual.
Are an active media-based organizer or media-maker with a social-justice background.
Job Details and How to Apply
This role's salary range is $45,000K-$55,000K and includes a competitive benefits package including: employer sponsored Medical, Vision, Dental, FSA, and retirement matching. It is a full-time position, based in Detroit. During the COVID-19 pandemic, this job will operate in a remote capacity.
The ideal start date for this role is June 20, 2022, or as soon as possible.
To apply:
Please send the following to work@alliedmedia.org with the subject line "Last Name, First Initial – AMP Human Resources Coordinator"
Cover Letter

Please include an answer to the question: "What does HR support mean and look like to you?"

A resume/CV
All completed applications will be considered on a rolling basis until the position is fulfilled.
Allied Media Projects is an Equal Opportunity Employer and does not discriminate on the basis of race, creed, color, gender, gender identity, gender expression, age, ethnicity, national origin, immigration status, sexual orientation, religion, HIV serostatus, disability, height, weight, veteran status or marital status.