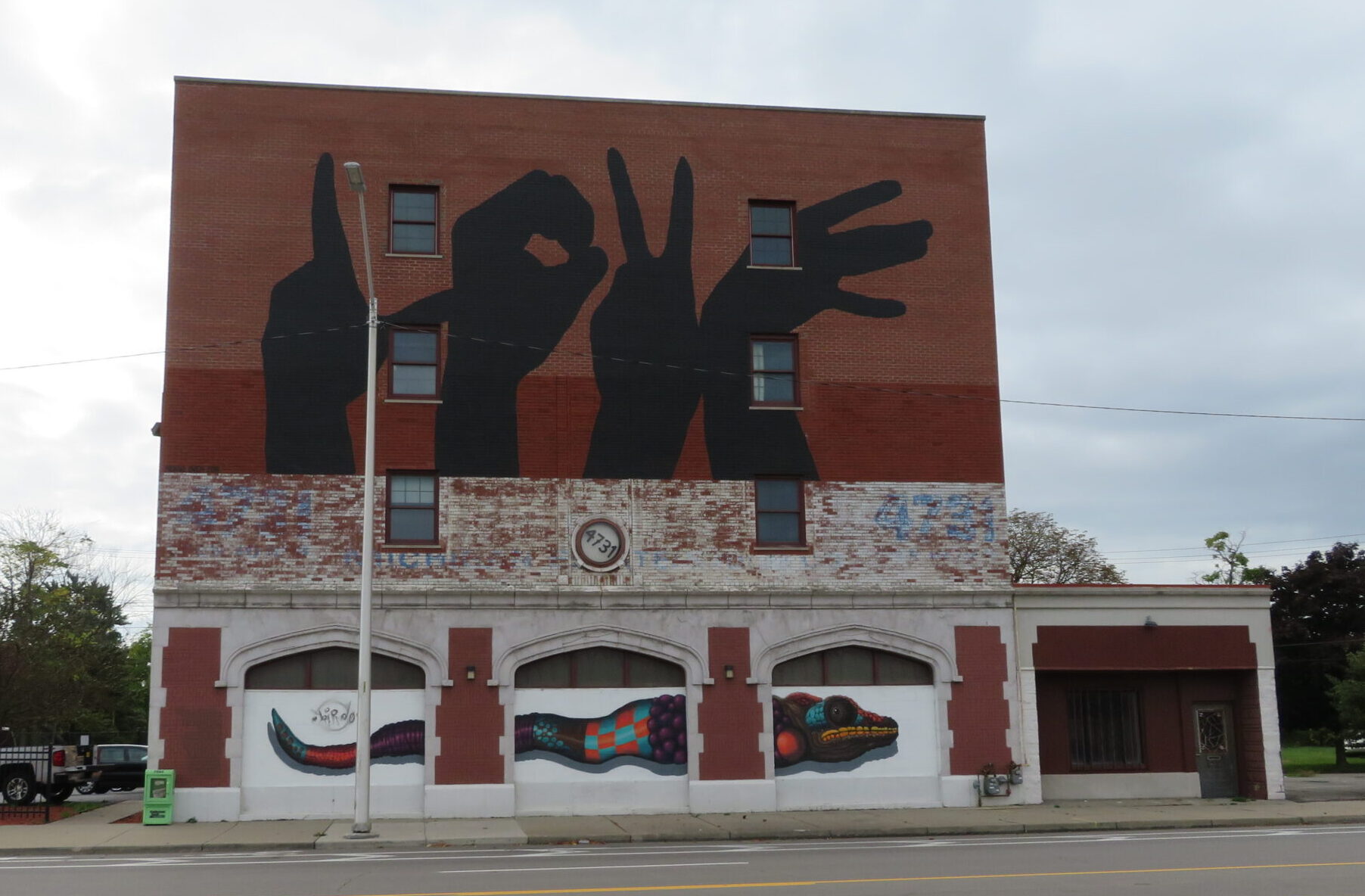 About the LOVE Building
At Grand River and 15th Street in Detroit's Core City neighborhood, there is a four-story brick building covered in murals. The most prominent one, spanning the top half of the front facade, is of four hands shaping the letters L-O-V-E.
What we are now calling "The LOVE Building" spent most of the last 20 years as a home for artists and small businesses, known simply by its address, 4731 Grand River.
In 2021, Allied Media Projects, the Detroit Community Technology Project, Detroit Narrative Agency, Detroit Justice Center, Detroit Disability Power, and Paradise Natural Foods will make the LOVE Building our new home. By combining forces under one roof, our organizations' goal is to activate LOVE's potential as a force for justice, transformation, healing, and liberation.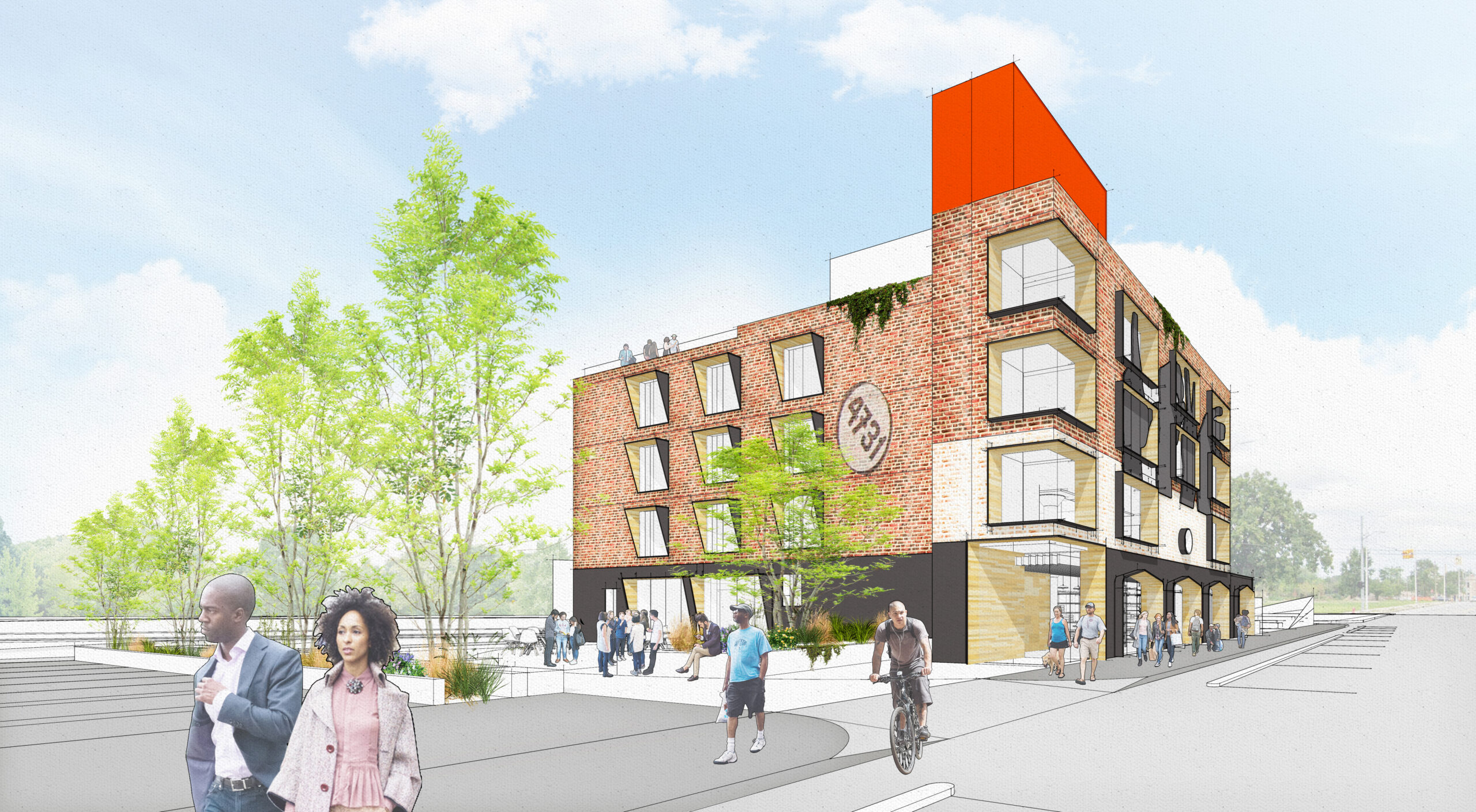 Our Vision
The LOVE Building will cultivate liberation, joy, and justice for all Detroiters. It will amplify social justice organizing, nurture creativity, and provide a community space that is inspiring, accessible, and responsive.
The building will include:
Office space for AMP, Detroit Justice Center, Detroit Community Technology Project, Detroit Narrative Agency, and Detroit Disability Power;
Paradise Natural Foods, a deli counter and cafe run by Nezaa Bandele, a chef and nutrition educator who has long fed artists and activists in Detroit.
A multi-purpose community room designed to host a range of events, from film screenings to town hall meetings, baby showers, and digital media classes.
A pocket park and amphitheater for community events.
The community room and park will be available for use by AMP's network of projects, the surrounding neighborhood, and the general public.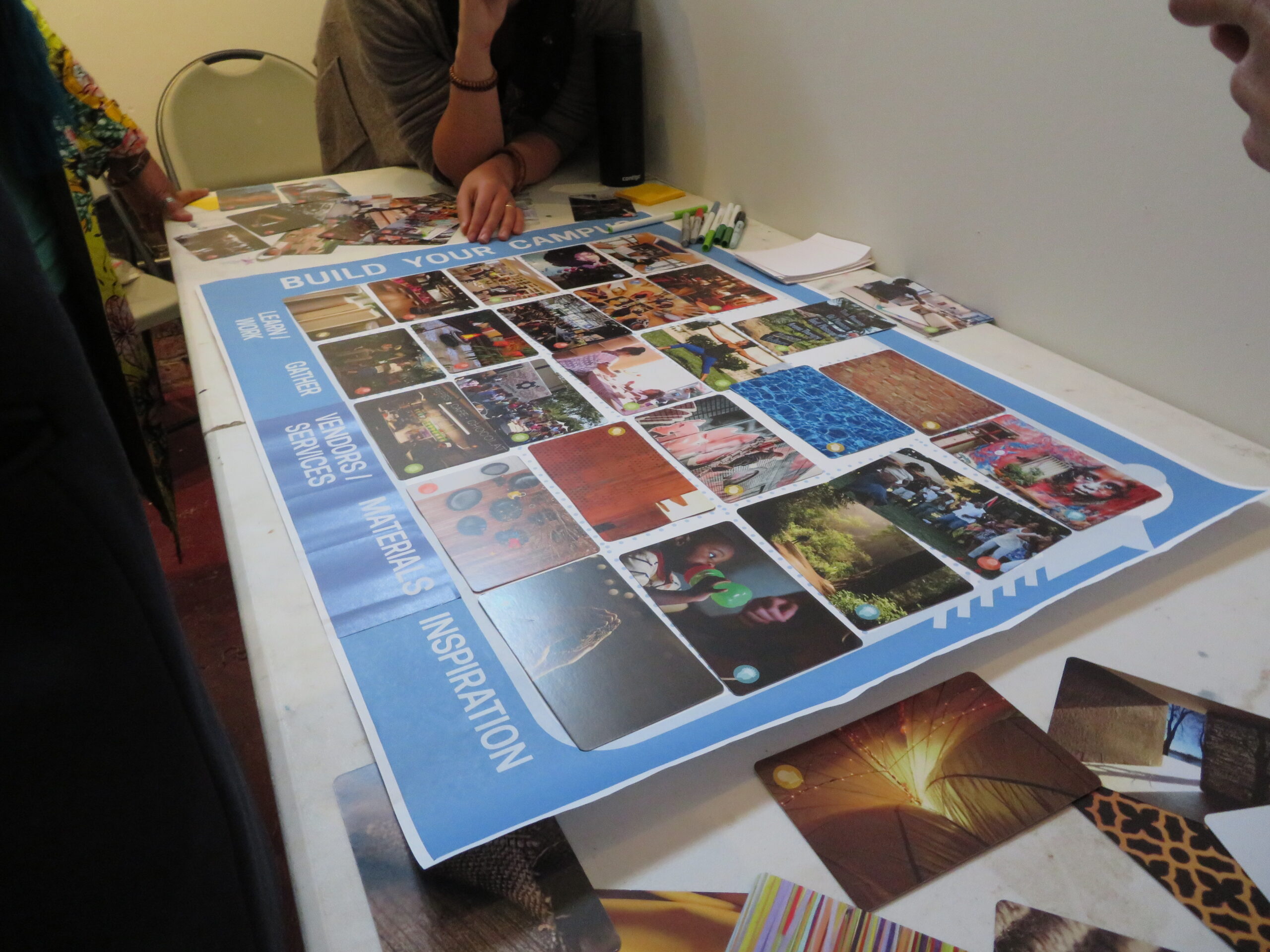 Community Engagement Process
The vision for the LOVE Building grows out of a collaborative design process with all of the organizations who will be tenants of the building. We are also committed to ensuring that the LOVE Building is a valuable resource to the surrounding Core City neighborhood. Towards this goal, AMP is partnering with Sidewalk Detroit to facilitate a deep and meaningful community engagement process in Core City. The goal of this process is to learn about our soon-to-be neighbors and what they want to cultivate in their community. In September we began meeting with a 11-member Neighborhood Advisory Council. We will meet with this group monthly until September of 2021. Their input will help shape the LOVE building's public programming, services, and visual identity. The end result of this process will be a Community Benefits Agreement that outlines the commitments that AMP and our partners are making to the neighborhood.
Meet the Neighborhood Advisory Council
Andy Chae,
Fisheye Farms

"I've been here three years. We're tryna survive and pay bills and do it with the community."

Bruno V,
Grand on River

"As a rehabber of a historic building in Core City, I strive to learn more about the neighborhood history and am excited to see the future of the community."

Cornetta Lane,
Detroit Narrative Agency

"I am a former resident of Core City; I have lived there for 27 years. Although I no longer live in Core City, I still consider it home because my mother remains a resident there."
Elanor Parnell

Elanor Parell has lived in Core City for over 30 years.

Jerry Martin

"I grew up on West Warren and Livernois. I spent my entire childhood here. I just had a daughter, and when I think about her I think about the opportunities I'd like to give her that I didnt have. I want the kids to have opportunity and resources."

Laura Amtower

Laura is an artist, educator, and creative advocate. She has lived in Core City for four years and is a member of Temple of Print Studio, a cooperative art studio located at Grand on River.
Lillie Bell Skinner,
Core City Neighborhoods Inc.

"I have been feeding the people since 1986 to the people in the community. l've lived in the Core City neighborhoods since 1964."

Nefertiti Harris,
Textures by Nefertiti

"I've been here 12 years, I was able to buy the lot next to my house. I love my neighborhood. I love the fact that there is camaraderie in my neighborhood."

Rico Moore

"I'm married, I have three kids, two boys and a girl. The neighborhood used to be bad, but a lot of people moved away. There are lots of older folks that live over here and a few kids."
Rod Byrd,
JMMI Ministries

Rod has lived in Core City for 5 years.

Tony Johnson

"I lived here all my life and i'd love to finish the rest of my life there. It was once a very vibrant neighborhood. I'd like to see it prosper again as a family neighborhood"
Construction Timeline
September, 2020, interior demolition begins
November, 2020, demolition of 4641 Grand River
Late Fall, 2020, construction of new elevator shaft begins
Winter-Spring, 2021, interior construction is underway
Winter 2022, second elevator shaft construction begins
Fall, 2022, construction is completed
Early 2023, Grand Opening
LOVE Building News