Bring the "Detroit Music Box" Community Radio Application to your Neighborhood!
Words by Detroit Community Technology Project
Detroit Music Box is a community radio application that broadcasts stories and media from people living in the Cass Corridor. It is currently accessible on the CassCo community wireless network as a "local application" which means it can be accessed without using the Internet through the CassCo wireless network. The Detroit Community Technology Project (DCTP) has been collecting stories for Detroit Music Box since launching it over a year ago. We are excited to share that you can now download and install Music Box for your own neighborhood! Read on to learn more about Detroit Music Box, how you can access it in the Cass Corridor, and how you can set up this storytelling application in your community.
Why We Started Music Box
In 2016, Detroit has become a perceived mecca of possibility, a "comeback city." On the surface, that's a great thing. Unfortunately, the comeback narrative does not encompass the full story of Detroit, including the the voices of the predominantly black residents of the city, who have been largely misrepresented or not represented at all in these narratives.
Without knowing the stories of longtime residents of Detroit, most people would believe that the "comeback city" narrative was the full story. Capturing the stories of residents who never left – the residents who are creatively reimagining their neighborhoods despite decades of neglect – is crucial in portraying a counter-narrative about Detroit that shares the city's rich history and uplifts the voices of marginalized communities.
Detroit Music Box makes it easy to collect and preserve the stories of residents and community members so that they can build a community-generated history of their neighborhoods, create alternatives to mainstream narratives about Detroit and educate people who are new to the city.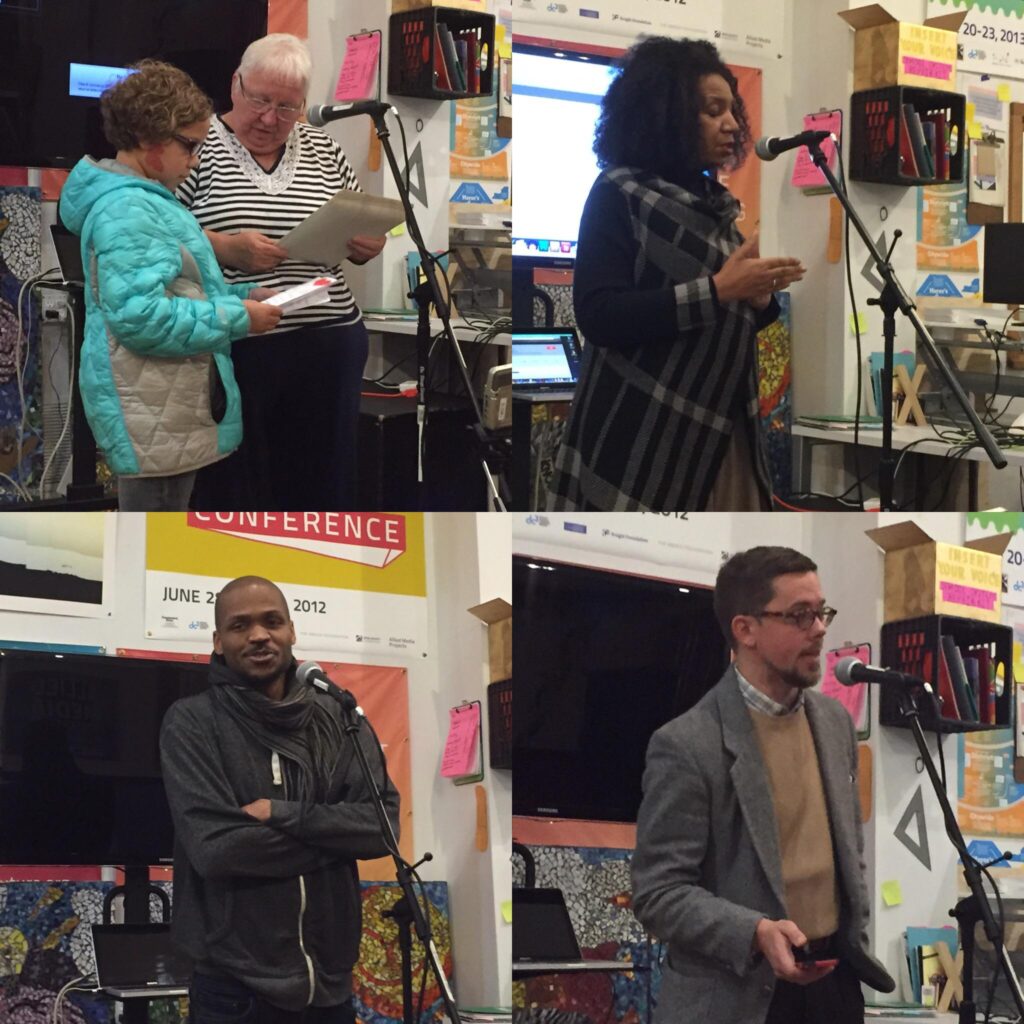 Detroit Music Box in the Cass Corridor
Detroit Music Box is currently available on the CassCo community wireless network, maintained by DCTP with support from the Detroit Digital Stewards Network. CassCo is a community wireless network that allows communities to distribute and share Internet connections. Every community wireless network has an "intranet," a local network in which users can send and receive information wirelessly without connecting to the Internet. Because Music Box is housed on an intranet, it is available and accessible to a wider audience, including users whose Internet goes down and those without access to Internet, which is roughly 40% of Detroiters.
"CassCo" represents Cass Corridor, a neighborhood in Detroit that has seen rapid gentrification. This area has since been renamed as Midtown, but for many Detroiters who have lived in this neighborhood for decades, it will always be Cass Corridor. The implementation of CassCo and Detroit Music Box in an area like Midtown is significant because much of what once was is no longer there. Storytelling is a participatory way to preserve the past and archive the people's history of Detroit.
DCTP launched Detroit Music Box in the Cass Corridor by asking the question "Do you remember the Cass Corridor?" DCTP gathered stories from residents in the Cass Corridor neighborhood by posting a public call online, putting up flyers in the neighborhood, doing door-to-door outreach and interviews, and hosting an event at Allied Media Projects called "Remembering the Cass Corridor," which brought together longtime and existing residents, business owners, and artists from the Cass Corridor to share their stories. At the event, each story was recorded live and archived on the Detroit Music Box radio application. You can listen to all the stories from the event here.
Here are some more examples of stories from Detroit Music Box:
You can access these stories and more on the Detroit Music Box application on CassCo Community Wireless Network. See a map of CassCo access points here.
Once you join the CassCo wireless network on your computer or phone, you will see a page with links to "local applications" and the "Internet." Click on local applications and you will find Music Box.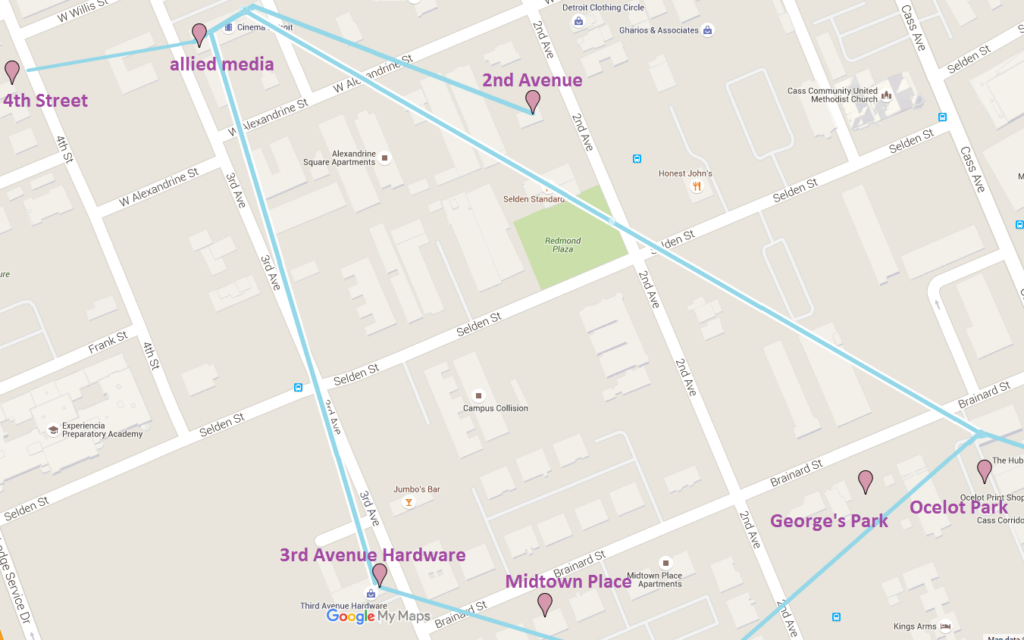 Want to submit your own story about the Cass Corridor? Here's how:
Send a SMS or MMS (picture message) from your phone to dmb@vojo.co
Or call +1 (313) 451-7359 to record your audio story
Email – If you have longer audio pieces that you would like to submit, send the files to communitytech@gmail.com
Install a Music Box of Your Own
Music Box is now available for download as open source application! Open source means that people have collaborated on it to make it open to the public to use freely.
We have put together some installation instructions you can use if you'd like to set up a music box for your own neighborhood. You can run Music Box on a locally hosted community wireless network, like we did with the CassCo network, or you can also host it on a personal network in your home.