PNK to Puerto Rico: Crowdfunding Critical Infrastructure Post-Maria
Words by PNK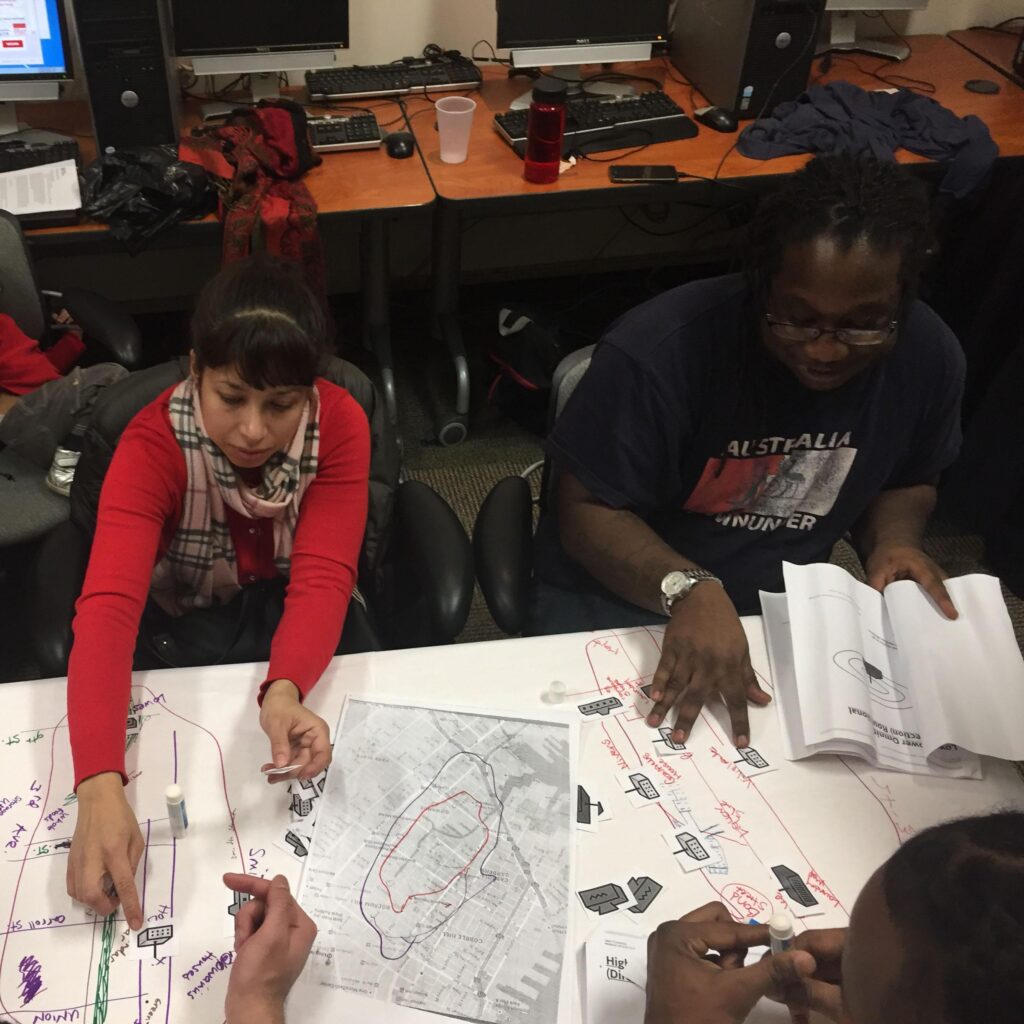 Of the lessons learned from 2012's superstorm Sandy, the importance of resilient, locally-owned communications infrastructure was a key takeaway for residents and community technologists alike. As Puerto Rico recovers post-Maria, the solutions born from Sandy's wake are already taking root on the island, seedlings of hope and connection planted in Maria's wrath. By providing a standalone communications platform for people on the island, Puerto Ricans can restore a much-needed link to relief resources, as well as crucial connections to one another.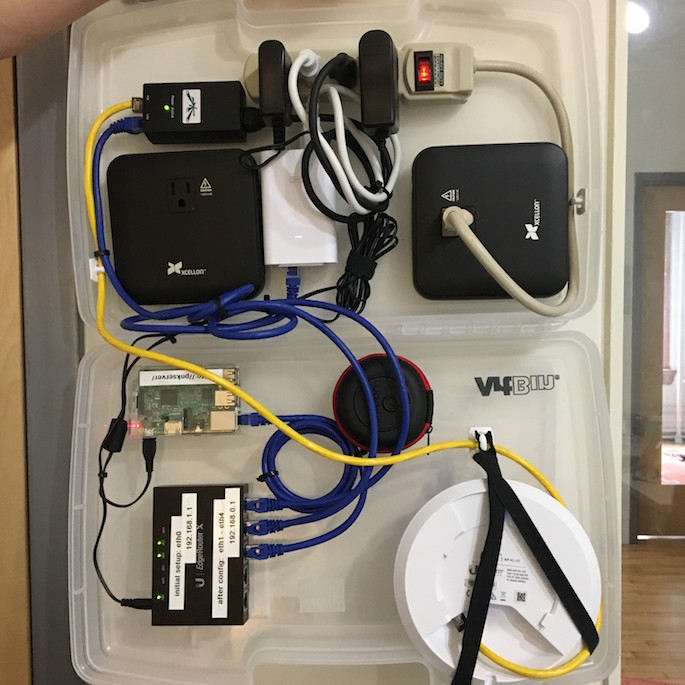 Originally built to serve as mobile emergency connectivity and repair kits to bring community wireless mesh networks to neighborhoods impacted by Superstorm Sandy, Portable Network Kits, or PNK for short, are solar-powered and compact, making them easy to deploy in emergencies or wherever communications are limited. They can either distribute an internet connection or –even if no internet connection is available– provide a local communication hub. What's more, the off-the-shelf materials and ease of configuration mean the technology is accessible enough for rapid training for communities on the ground. For more on PNK functionality, please see our FAQ.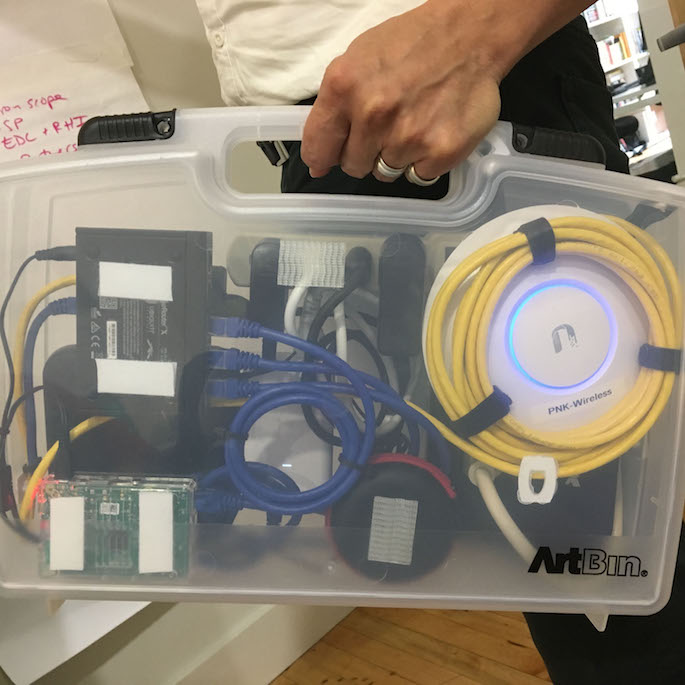 "These kits were developed in partnership with five Hurricane Sandy-impacted New York City organizations with whom we are building resilient neighborhood mesh networks," Greta Byrum, co-lead on the initial development of the PNK project explains. "The PNKs are a means to provide hands-on training in building and operating community-owned infrastructure while also putting the first pieces of local networks up for communities to use. We hope that PNK can help people re-evaluate the need for access to monopoly internet platforms to supply basic communications needs. For example: is there really a reason that we need to pay money to global or national corporations to get food delivered, or share rides, or organize mutual aid in our own neighborhoods?"
The plan for Puerto Rico embraces this approach. Six Puerto Ricans have already been trained in assembling the kits and PNK is working with San Juan's Project Enlace and many other volunteer organizers and technologists from the Puerto Rico diaspora.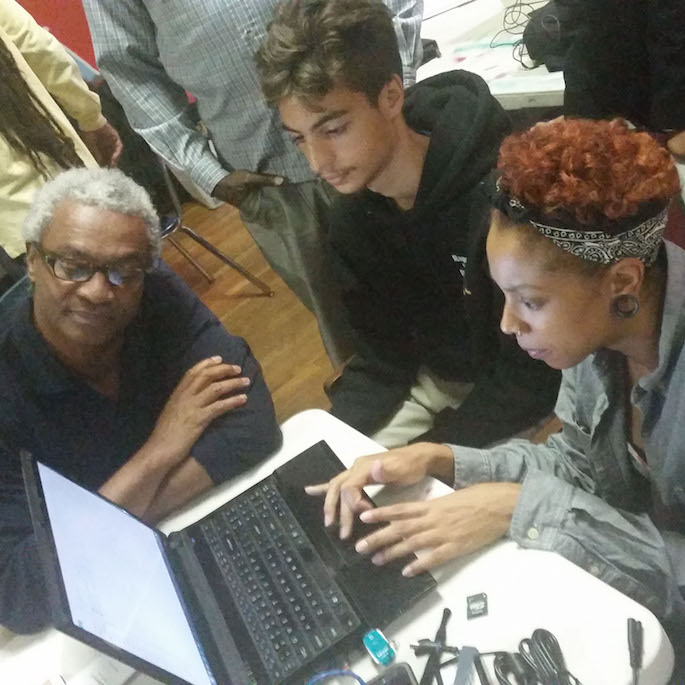 What does set Puerto Rico's PNK deployment apart is the necessity to build and transport the kits to the ravaged island, and to bring in a training team to support the efforts locally. Time, and funding, are of the essence. The PNK group has launched a crowdfunding effort to offset costs as quickly as possible. While $6,000 towards a goal of $25,500 has already been raised, we need the remaining funds to source, prepare, and transport three full Portable Network Kits to Puerto Rico, and to send two community technologists in December to troubleshoot, train local people and connect the kits together. Not only will the kits begin to restore connectivity on the island, they will also signify the tangible beginnings of community-owned and controlled infrastructure in Puerto Rico.
Donations will be accepted through November 24, and will be used to purchase full kits of equipment on a rolling basis. PNK is hoping to raise funds before November 17 to meet our most immediate deadline for urgent relief which is November 24. However, as funds allow, PNK will continue to deliver and build kits and train residents beyond November 24, 2017.
PNK follows the principles of the Detroit Digital Justice Coalition: Access, Participation, Common Ownership, and Healthy Communities.