Welcome to our new website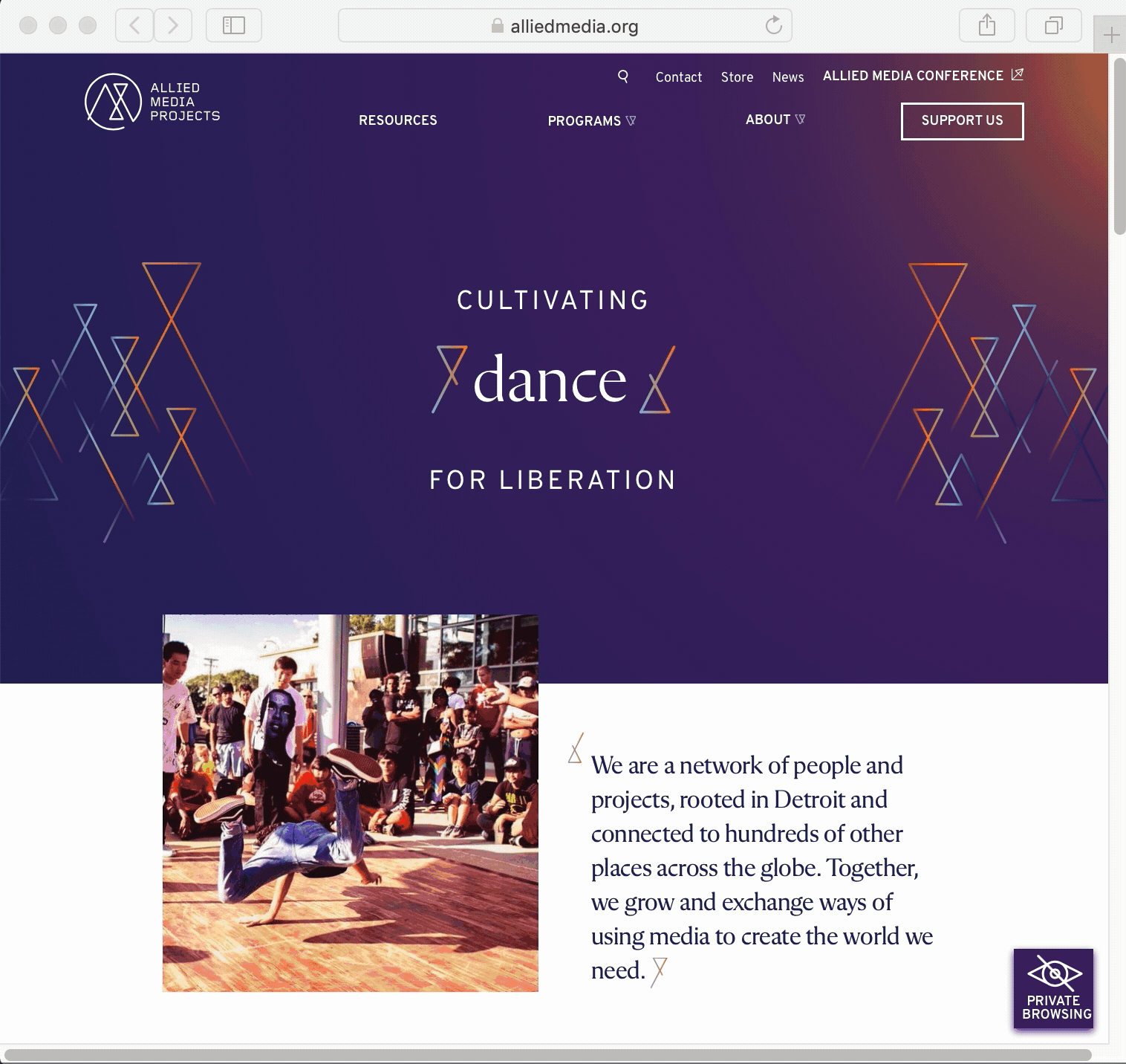 It's alive! We are thrilled to present this new digital vehicle for sharing the abundance of media-based organizing genius that is our AMP network.
We began this process nearly 18 months ago, when our longtime partners Aspiration Tech facilitated a series of design sessions to help us craft an RFP for web developers. We began circulating that RFP in the late Spring and by August 2019, we had selected ThreeSpot Media to build two websites– one for AMP overall and one for the Allied Media Conference, with the idea that the AMC site will undergo significant redesign for each two-year conference organizing cycle. Meanwhile, AMP's Design Director, Una Lee created a new AMC logo and identity system and refreshed, or "squeezed some lemon" on AMP's visual identity overall.
The goal of the new website is to showcase and advance AMP's mission: to cultivate media for liberation. We also wanted to present our three programs: the AMP Speakers Bureau, Sponsored Projects Program, and the Allied Media Conference in their full glory, while making it easier to understand how these programs fit together.
You will notice a purple square in the bottom right corner of your page that says "private browsing." This is our attempt to model the consentful technology world we want to live in. Whereas most websites track your movements by default and, at best, allow you to opt-out of being tracked, this website defaults to respecting your privacy. That said, if you click on the purple square and choose "enable tracking" we will use this data to improve the website. We hope that you will give us your consent!
So many of our sponsored projects, speakers bureau members, long-time AMC participants, board members, and staff gave their input to shape this new design. Thank you all!
This is just the first iteration. Over the coming year, we will be continuing to develop the profiles of our sponsored projects and speakers, adding resources to our resource library, and launching a new storytelling section. Meanwhile, the AMC site will be evolving along with the conference, in preparation for the AMSeeds and AMC2022 in Detroit. Stay tuned! And if you have feedback, positive, negative, or neutral, we would love to hear it.