"Our kin are connected in our collective fight for land and liberation. In Arabic we call this 'sumoud:' steadfast resilience"

– Reem Assil, AMC2020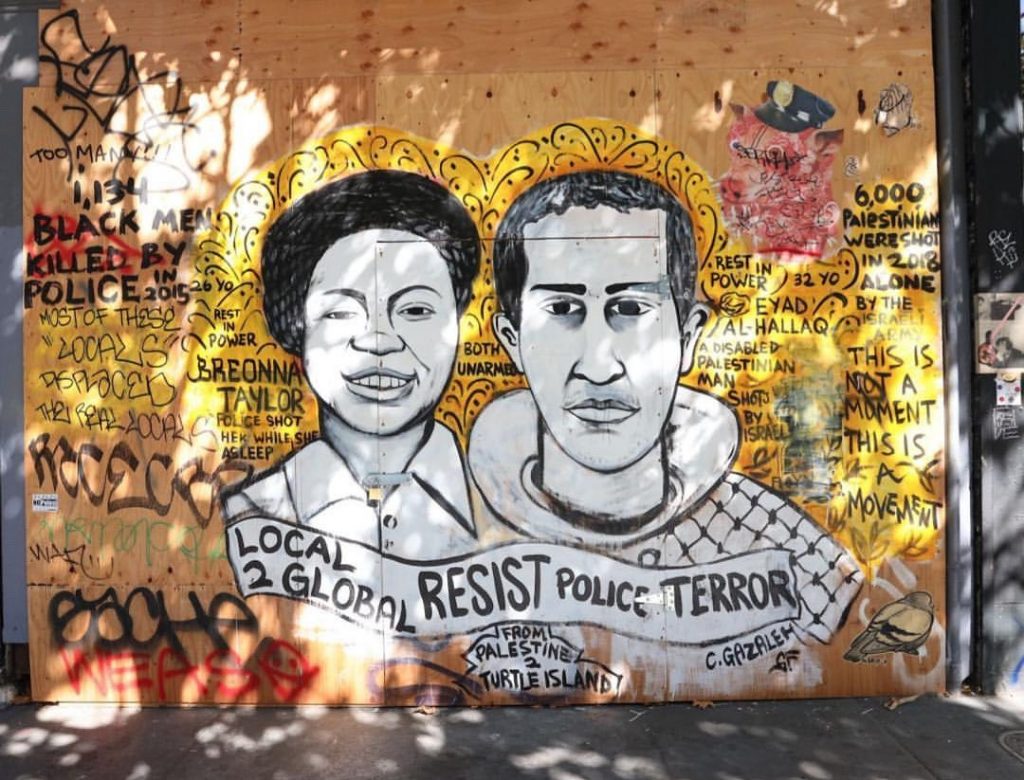 AMP extends our love and solidarity for the Palestinian people now rising up against the ethnic cleansing campaign of the Israeli state.
In recent days we have witnessed the nightmarish escalation in Israel's ongoing ethnic cleansing and violent repression of the Indigenous Palestinian population. We have also seen the inspiring uprisings and resilience of Palestinians in Palestine and around the world – in Sheikh Jarrah neighborhood; Jerusalem; Haifa, Lydd; Gaza; refugee camps; and diasporic communities across the globe.
We recognize that none of this is new. On May 15, Palestinians will commemorate Nakba Day, which marks 73 years since Israel began its campaign of ethnic cleansing. The current uprisings build upon decades of resistance by Palestinians against Israel's colonial violence.
We support the global call for Boycott, Divestment, and Sanctions against Israel, initiated in 2005 by Palestinian Civil Society, until it meets the three basic demands for the restoration of Palestinian freedom and dignity.
We call on the scholars and artists of our network to specifically support the Academic and Cultural boycott of Israel, in order to hold Israel accountable where governments and international bodies have failed to do so.
We recognize the vivid connections between struggles for Black liberation and Palestinian liberation; between abolitionist movements in the US and the need to defund Israel (whose military currently receives more than $3 billion annually from the US government and trains alongside American police departments); between the decolonization of turtle Island and the Middle East.
We lift up the work of Palestinian artists and organizers, who have continually brought their vision, creativity, and resistance work to the AMP community, drawing out the critical connections between our liberation movements. Below is a partial list of media sources, art, and analysis from across the AMP network and beyond.
Social media accounts providing on-the-ground coverage: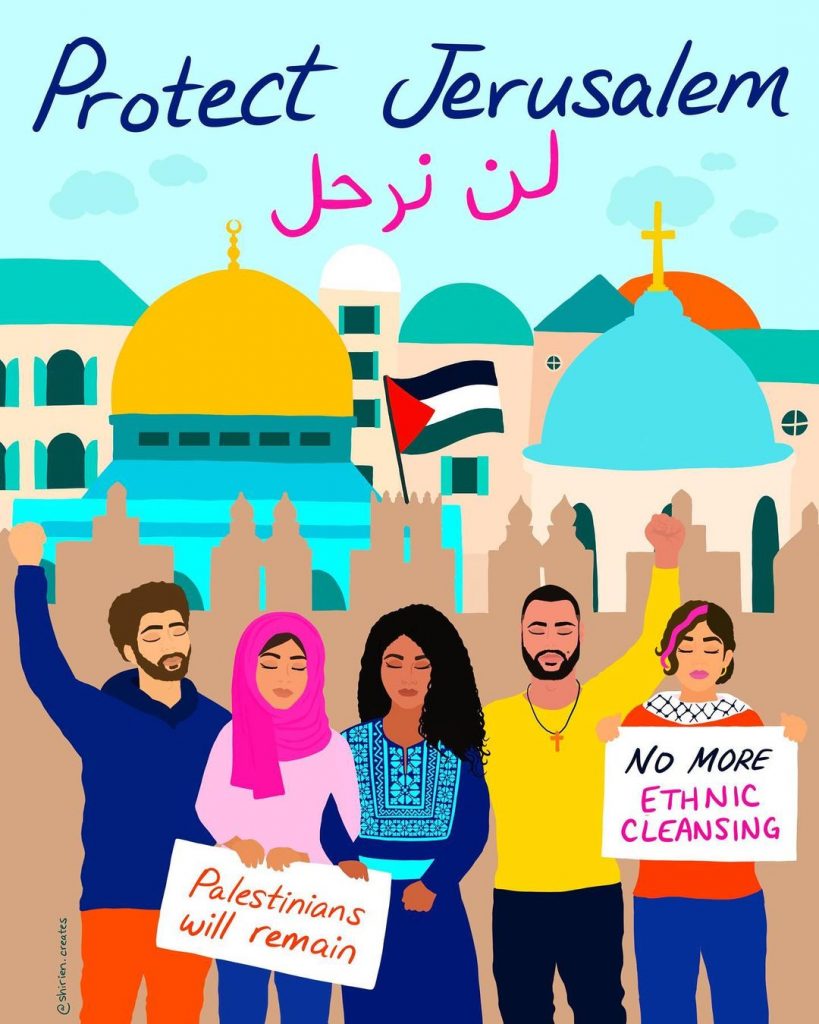 Resources for people seeking deeper understanding and historical context of the current assault on Palestinians:
Resources for understanding the connections between Black and Palestinian liberation movements:
Art and media from the AMP network:
Read the work of Palestinian graphic novelist (and AMP staff member) Leila Abdelrazaq online:
Watch Slingshot Hip Hop by Palestinian filmmaker Jackie Salloum. This feature length documentary premiered at Sundance in 2008 and follows young Palestinians using hip hop as a tool of resistance.
Watch the preview for Shukran, a forthcoming film directed by Ahmad Abuznaid and executive produced by dream hampton about Black-Palestinian solidarity.