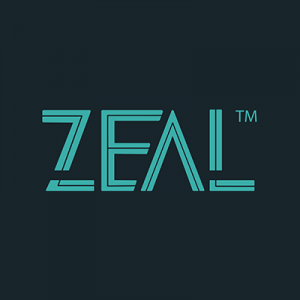 ZEAL
Creating Spaces for Black Artists to Thrive
What does our agency and collaborative do?
ZEAL is a worker-owned creative agency & social impact collaborative that develops emergent cultural strategies to build equity for community wealth. Through our work of creative talent development, cultural production, and studio incubation we celebrate our lineages, assert our voices, archive our legacy, and showcase our artistic talents across the Black diaspora.
We offer these supports for artists to a) reclaim their birthright as creatives who co-create cultural equity; b) cooperatively own, steward, and govern the means of their cultural production; and, c) drive the economic vehicles necessary for arts ecosystems in historically marginalized communities to mutually thrive. Traditional galleries, museums, and theaters have historically limited economic benefit to Black artists. ZEAL is an answer to decentralize and cooperatize the arts and culture value chain ecosystem amongst Black artists and creatives, beyond the antiquated business models of traditional arts & culture institutions.
Our creative agency's client services services:
Cultural Strategy: theory of change, network mapping, arts and culture advisement & coaching, technical assistance with marketing, branding, developing video content that engage in cohesive story, narrative and inevitably culture change work that aims to create a just transition in our society.
Activations & Installations: Creating immersive and participatory experiences that create possibilities to what a liberating world could be free from anti-blackness and white supremacy and centering afro-indigenous communal ways of being tied to the Black diaspora.
Our creative agency's collaborative social impact projects:
Who Owns Black Art? – Multimedia Platform during Miami Art Basel focused on Cultural Equity & Reparations
Community Studio Incubator – Creative Community Development serving South L.A building solidarity economy
Spread the Wealth – Arts Skillshare in partnership with Freelancer's Union
Money Talks, Value Walks – Creative Value Flow Workshop in partnership with Ilekun Wa & Honey & Smoke
Aesthetically Pleasing – Art Market in Partnership with Sugarcane Magazine
We collaborate through leadership development, skill sharing and consulting with Black creatives as well as organizations, companies, art & literary collectives, cultural institutions, other programs, brands, and platforms that highlight and center Black art and culture. We are a cooperative (limited liability partnership) in New York and California fiscally sponsored by Allied Media Projects.
What makes us different?
We are a collaborative of Black creatives who are values aligned and principled in building movements towards owning the means of our own cultural production. When Black creatives are grounded in the legacy of the Black aesthetic it facilitates their leadership development their body of work stands as a purposeful, functional, and committed act of liberation. When defining multimedia art that centers and evolves the Black aesthetic at ZEAL this includes, visual art, literature, poetry, music, theater, and fashion design that creates an expression of, and impression on Black culture. We provide economic alternatives that support black artists to thrive.
Desired Impact
Imagination and curiosity is sparked which will drive creativity across our network to be innovative and expressive about what becomes possible when Black creatives organize for their cultural equity to create community wealth.
Immersive sensory experiences centering healing processes that sustain a culture of accountability and redemption across our partners and a broader community of cultural stewards and institutions
Knowledge, wisdom, and insight gained from the most marginalized in our communities that foster critical systems thinking, reflection, and creative ways to educate others.
Acknowledging, understanding, appreciating, and investing in the worth, value and quality of diverse form/s of cultural expression that will promote the public support of Black artists and cultural institutions owning and stewarding the means of their cultural production
A sense of belonging to an identity and values that are rooted within a lineage and heritage of abolition and solidarity economy where Black creatives identify and support each other.
Work
Our Cooperative's Offerings:
Artist Management & Platform Support for Creatives and Artist Collectives
Artist Management: Making sure the artist is thriving in their leadership upholding their commitment to the creation and promotion of their body of work through business development, and supporting the artist's production, installation, and publishing process.
Branding and Marketing: Creating an evolving look and feel for your body of work to targeted audiences that will promote it
Campaigns & Activations: Designing creative, participatory, & immersive experiences that are results driven
Network Development: Capacity-building with other Black owned studios across the diaspora through solidarity economy
Our Cooperative's Programming:
Artist Development Courses Online, Workshops, and Panels
Money Talks, Value Walks in partnership with Ilekun Wa and Honey & Smoke
Artwashing & Cultural Equity in Black Communities
Thou Art Pay Us; Gender & Pay Equity in Cultural Institutions in partnership with Freelancers Union's Hub
We collaborate through leadership development, skill sharing and consulting with Black creatives as well as organizations, companies, art & literary collectives, cultural institutions, other programs, brands, and platforms that highlight and center Black art and culture.
Principal Members
Walter Cruz, Co-Creator, Art & Creative Direction Principal
Allen Kwabena Frimpong, Co-Creator, Cultural Strategist Principal
Tia Oso, Cultural Producer & Agency Principal
Keenan Rhodes, Marketing Principal
Ty White, Membership Principal
Founding Advisory Board 2018-2022
Gerard Anthony
Derrick Biney-Amissah
Duane Cyrus
Danny Dunson
Shawn Escoffrey
Francine Tomakloe
Jessica Norwood
Andrew Plumley
Marie Vickles
Cheryl R. Riley
Operations
AJOY Accounting
Jamelle Nelson & Associates
Shakeara Mingo – Development Principal
Kamille Gardner – Special Projects Coordinator for Who Owns Black Art?
Shop