Growing the power of our networks
We believe that uprooting oppressive systems and planting new liberatory ways of being is possible on a global scale through the strategic interconnection of many small-scale efforts.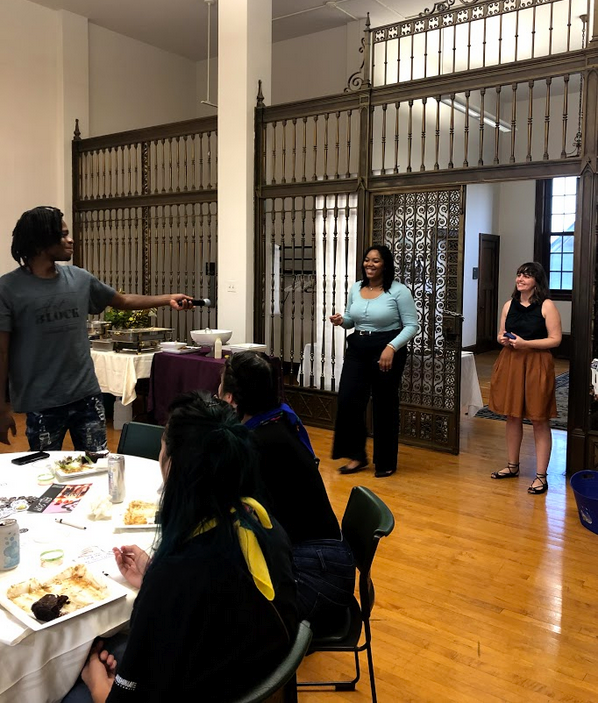 The Sponsored Projects Program makes this radical vision practical by providing fiscal sponsorship to people and projects making media for liberation. Fiscal sponsorship is a relationship through which one organization operates under the umbrella of another organization with a shared mission, in order to access administrative support and receive donations without having to become their own 501c3 non-profit. Learn more about fiscal sponsorship here.
AMP's Sponsored Projects Program has provided supportive services for more than 150 groups across the U.S. and Puerto Rico. They are community technologists, radio producers, chefs, fashion designers, dancers, and so much more. They are all actively creating the world we need. More than half of our projects are rooted in our hometown of Detroit, MI.
Our Team
Director, Sponsored Projects Program

Sponsored Projects Program Associate
Types of Support
AMP's Sponsored Projects Program provides two types of fiscal sponsorship support to projects:
Comprehensive (Model A)
Through comprehensive fiscal sponsorship, the project essentially becomes a program of AMP and is integrated into our organization with AMP maintaining all legal and fiduciary responsibility for the project.
Grant Specific or Grantor-Grantee (Model C)
With grantor-grantee fiscal sponsorship, the project remains independent from AMP and is responsible for managing its own tax reporting and liability issues. The fiscal sponsorship relationship is funding-specific.