7 Bright Spots in AMP's 2020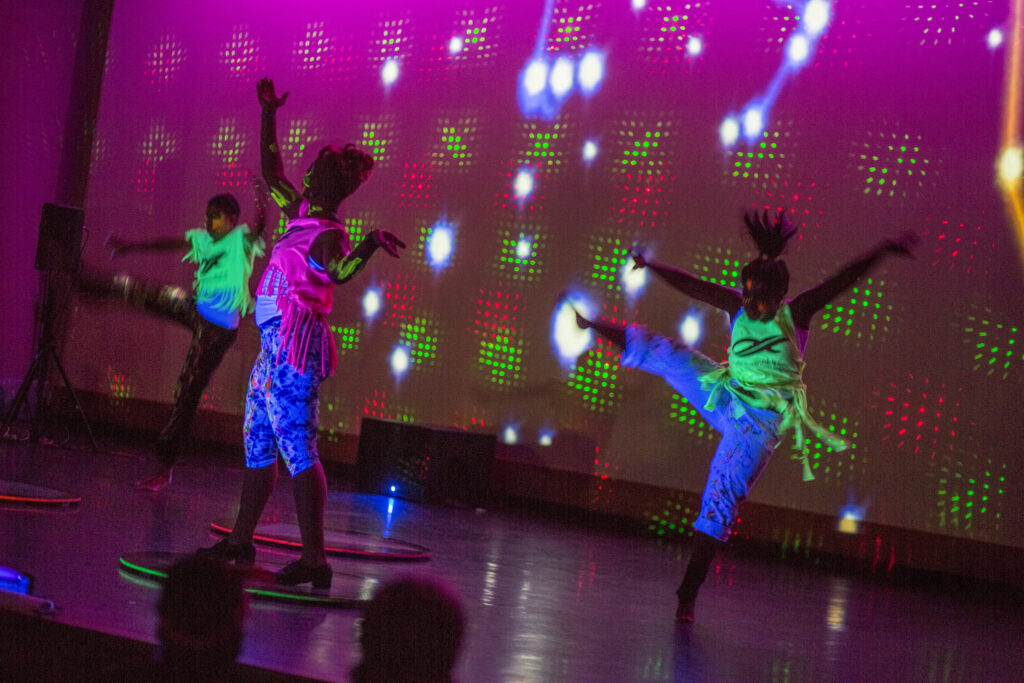 2020 has been a year of incredible hardship and grief for many of us. It has also been a time of illuminating visions for radical change, moving into alignment with shared purpose, and amplifying the power of our relationships.
Allied Media Projects is honored to be in orbit with a vast network of truth tellers, change makers, and community visionaries through our three programs – the Allied Media Conference, Sponsored Projects Program, and Speaker's Bureau – plus our newest endeavor: the LOVE Building. As we enter the darkest time of the year for the northern hemisphere, we are reveling in the reflective space that darkness provides, while channeling the light of all we've been able to do together this year.
From Black mothering to ancestral resilience and visioning, we went deep with this four-part speaker series featuring Walidah Imarisha, Lottie V. Spady, Talitha Johnson, Andrea Ritchie, Dani McClain, Mav One, and Diana Nucera.
2. We hosted 5,000 attendees from across the globe at the first-ever virtual AMC.
In the midst of COVID-19 and the global uprisings in defense of Black lives, we knew that coming together was more important than ever. In July of 2020 we hosted our most accessible conference yet with 130 virtual sessions. Many of the AMC 2020 sessions are archived online, and we will continue to add content as it becomes available.
This new online home for AMP and our community of sponsored projects makes the abundant resources of media-based organizing for liberation within our network more visible and readily accessible for people wanting to learn more, get involved, and support.
4. We nurtured collective care and mutual aid.
We supported our sponsored projects in raising $14 million to show up for their communities through media-based organizing for liberation. $1.9M of these funds were distributed as direct emergency relief for Black and Indigenous, POC, queer and trans communities, who have been disproportionately impacted by the traumas of this year.
5. We began construction on the LOVE Building.
This 27,000 square foot building is the future of home of AMP and five of our closest partners in Detroit. More than just the physical space, we are constructing the relationships, the culture, and the values that we want this new space to embody (more here).
6. We grew our staff and made big moves towards shared-leadership.
AMP's staff has nearly doubled since 2018, as demand for our programs and services steadily increases. We have even hired eight people to our core team during this pandemic. Stay tuned for an exciting update on our new Co-Executive Director early next year…
7. Through it all, we took care of each other.
We took to the streets. We took naps, we took breaks. We held space for grief and also for joy. We are ending 2020 full of love for our communities and more committed than ever to the work of cultivating media for liberation.