Affect Conf Shares Untold Stories of Social Change
Words by Allied Media Projects
Affect Conf, a sponsored project of AMP, is an annual conference featuring stories about the work, culture, and design of social change. This year, Affect will be held from September 15-16 in Portland, Oregon. The schedule includes a day and a half of talks and a half-day of volunteering with local nonprofits.
Affect Conf is convening a wide range of speakers including Sydette Harry, writer and editor of Mozilla Network, and Talila "T.L." Lewis, disability justice activist and founder and director of the nonprofit HEARD, to share their stories of creating social change.
We spoke with Elea Chang, the founder and organizer of Affect Conf, to learn about enthusiastic volunteerism, strategic collaboration, and why Affect Conf is unlike any other conference.
What motivated you to start Affect Conf?
Elea: A little over four years ago, I moved to Portland to channel my user experience design skills towards social good while being able to cover bills. When working with mission-oriented companies, I ran into behind-the-scenes obstacles that people seemed afraid to talk about openly, like prioritizing contrasting community needs, closing the loop between offline and online action, measuring impact over time, and maintaining relationships with fellow nonprofits despite often competing with each other for funding. I looked for local meetups or events, but found that they were either cost-prohibitive or more promotional than collaborative. After about two years of this, I decided to create a conference that would shine a light on the untold stories of social change and facilitate real, face-to-face talk.
A lot of the things that people want to know about, especially about social change, are much more complex than can be conveyed in a short, public Q&A session.
How would you describe the conference to someone who has never been?
Elea: It's a pretty small community conference with anywhere between 150-200 attendees. Everyone is super friendly and super interested in who you are as a person, in addition to the work that you do. We only have 12 speakers and I build in a lot of breaks in between to encourage people to directly approach the speaker and have personal conversations with them. I purposely keep Affect Conf small and encourage people to introduce themselves and collaborate. That's the greatest side effect of the conference. A lot of the things that people want to know about, especially about social change, are much more complex than can be conveyed in a short, public Q&A session.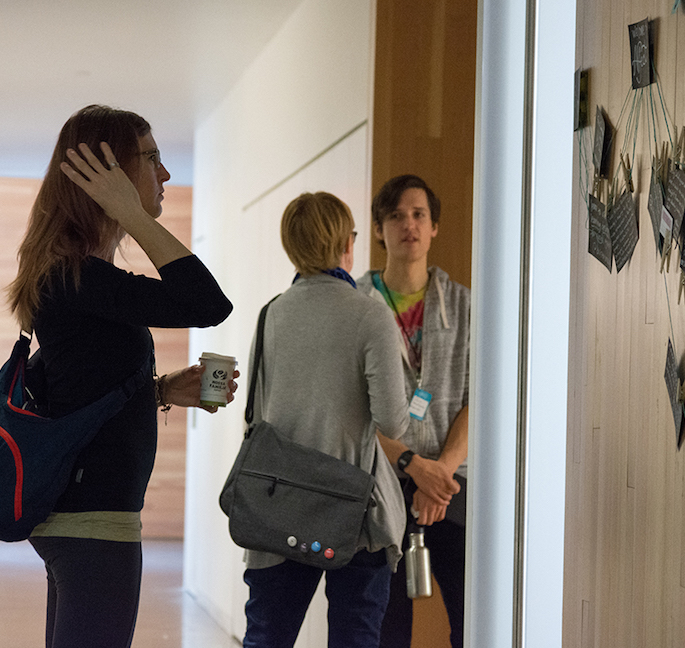 Has volunteering been an important aspect of the conference from the beginning?
Elea: Yes. I was tired of conferences where you go and you feel super inspired and then afterwards you have excess energy. In those situations, you're like, "I'm ready to bring it back to my work, but I also just really want to do something now." I wanted to create the type of event where you could directly channel your enthusiasm, energy, and inspiration into helping a nonprofit. It's hard to accommodate a one-time project with multiple people, so we want to partner with nonprofits that would find a group of volunteers helpful.
I wanted to create the type of event where you could directly channel your enthusiasm, energy, and inspiration into helping a nonprofit.
What kind of volunteer work do you have planned this year?
Elea: This year, Affect will offer three volunteer projects to focus on different areas of social impact and provide a variety of ways to engage. Attendees will have the opportunity to create interactive LED art with CymaSpace, a local nonprofit that is inclusive of the Deaf and Hard of Hearing community. I'm also putting together a more accessible volunteer project – last year's was phone banking with the Welcome Home Coalition/Yes for Affordable Homes campaign. Ideally, the third project will benefit the immigrant community.
Any pivotal takeaways from the first conference?
Elea: Right now, we're still in the stage where we're trying to introduce ourselves to people and spread the word about the event. One of the best compliments I heard last year is that we're the greatest anti-conference. Affect is a much more different, personal, and vulnerable experience. It's sort of like a big gathering that I'm hosting with a bunch of people who are sharing their stories about social change.
What are you looking forward to this year?
Elea: I really look forward to the fantastic talks and speakers that we have planned this year. Last year, we didn't have any disability talks because all of the disability talks were submitted by people who weren't disabled. I'm looking forward to T.L. talking about disability justice in the age of mass incarceration and I'm super excited about the other end of that spectrum with Keah talking about claiming her identity with the hashtag #DisabledAndCute. At Affect, we want to make sure that underrepresented narratives are told accurately and honestly. So, this year, we got two folks who are very knowledgeable about disability to represent themselves and tell their stories.
Why should people attend Affect Conf?
Elea: The United States is in more turmoil than ever. Social change is something that can't be done with just one person, you really need the numbers in order to be able to affect systemic change. On the other hand, systemic change has to start somewhere. Most of the time, you hear about movements when they're in the middle or at the end and it leaves you wondering how it started or how to get involved. There are so many ways to become an activist and a lot of the individuals that we feature are people who are thought leaders and are sparking movements.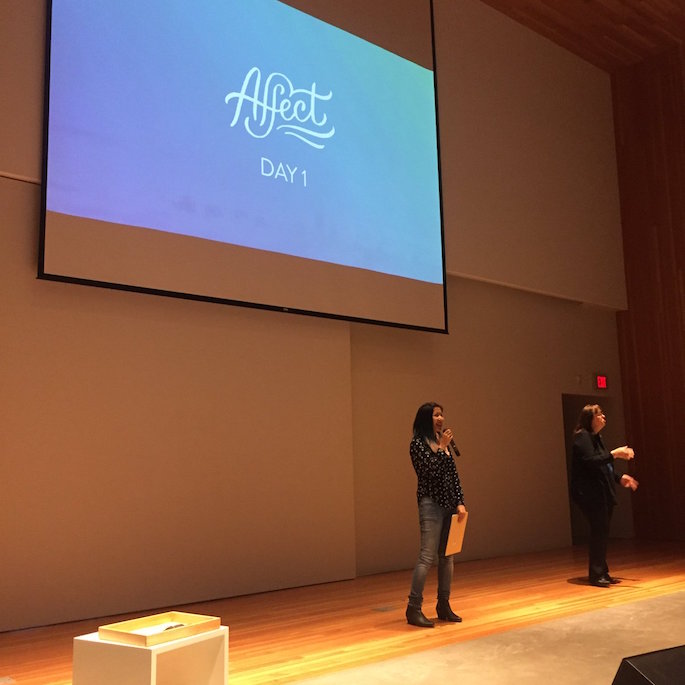 Here's a quick rundown of the speakers who will be heading to Affect in September:
Emily Gorcenski, who'll be talking voting machines, quality control, and accidental activism
Frances Gonzalez, who's covering representation and storytelling in suicide prevention and mental health
Jazmyn Latimer, who's working at Code for America to help Californians clear their criminal records and get a second chance
Juan Ramirez, who's applying critical analysis to Portland's food culture through the Racist Sandwich podcast
Kaya Thomas, who's creating a central resource for books written by and about people of color with We Read Too
Keah Brown, who'll take us through creating the hashtag #DisabledAndCute, seeing it go viral, and what's next
Kendra Albert, who'll go into direct donation models and how it worked for the Trans Documentation Project
Morgen Bromell, who's building Thurst, a dating app for queer people of all genders
Nick O'Neill, who's helping folks engage directly with their reps through popular app 5 Calls
Talila "T.L." Lewis, who'll be giving a primer on disability justice in the age of mass incarceration
Affect Conf tickets are on sale for $200. For those who are unemployed, underemployed, or in school, scholarship requests are open until the end of day on August 11.
For more details about the event, check out the Affect Conf website.