AMC @ Night: Where to Get Down After The Conference
Words by Allied Media Conference
Every year the AMC showcases performing artists working at the intersection of art and social change. "AMC @ Night," is a four-day musical showcase featuring an exciting range of both national acts and representatives of Detroit's legendary music scene. Every night of the conference, Thursday – Sunday, we are bringing you concerts, karaoke, an open mic, bowling, and dance parties!
See our featured AMC @ Night events below, and check out our online schedule for the most up-to-date details.
Detroit Culture Council x ONE Mile Party
Thursday, June 15, 9:00 p.m. – 1:00 a.m.
ONE Mile (7615 Oakland St)
Hear about how cross-disciplinary creative communities are collaborating to re-establish a Culture and Arts Council in the city, meet the folks moving the work forward, and do it while partying with "the Mothership"! Featuring sounds by Jay Daniel and Spin INC., with an interactive fashion show by Detroit Clothing Circle.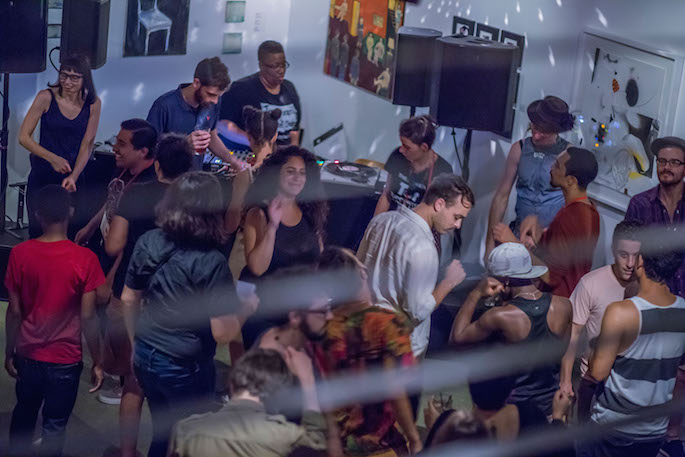 Seraphine Collective Presents the Collective Knowledge Showcase
Thursday, June 15, 7:30 p.m. – 11:00 p.m.
Third Man Records (441 W. Canfield St.)
Featuring performances by Pancho Villa (Detroit), Free Bleeders (Detroit), Friendship Commanders (Nashville), Deekah (Detroit), and Sacramento Knoxx (Detroit). $5 admission supports the Collective Knowledge Network Gathering at AMC2017.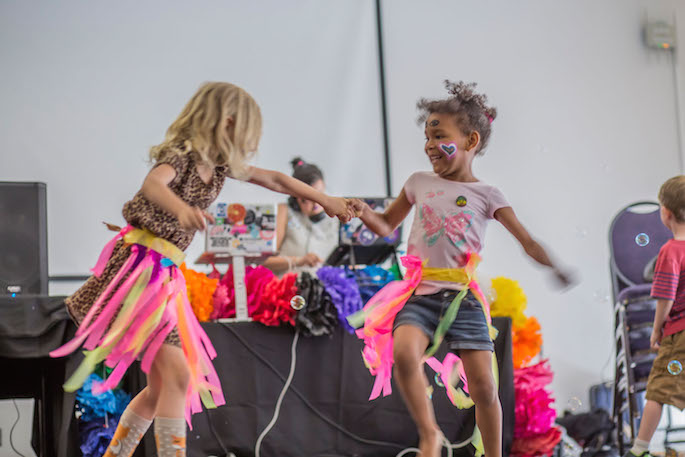 AMC Kids Party
Friday, June 16, 7:30 p.m. – 9:30 p.m.
New Center Park (2998 W Grand Blvd)
Hosted by Detroit's Cumbia Poder, this dazzling event for kids and caregivers of all ages will feature Cumbia DJs, face-painting, bubble making, exciting lights and coloring stations, live silkscreening and more. Join the AMC community as we celebrate kids with the hottest party of the summer. This community event is free and open to the public followed by a screening of the animated classic "Ferngully" hosted by the New Center Park summer series.
Thundercunts: Boom Concepts Party
Friday, June 16, 9:00 p.m. – 1:00 a.m.
Baltimore Gallery (314 E Baltimore Ave.)
Hosted by the coordinators of the BOOM Concepts Practice Space. Join us for music, art, and elevation hosted by Pittsburgh-based AMCers. Trap! Twerk! House! Move! With special guests featuring Detroit-based DJs.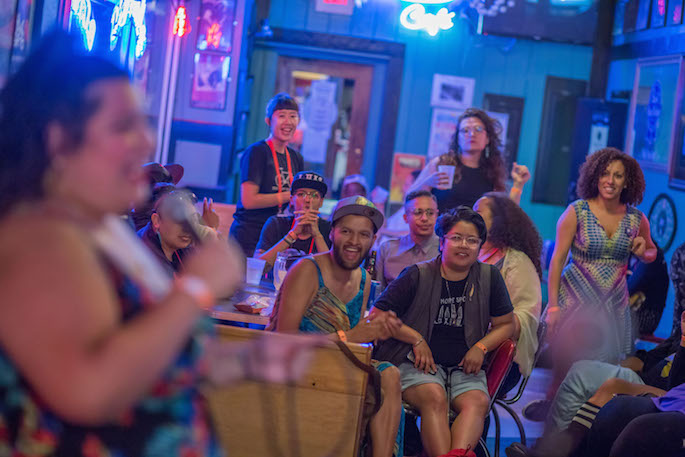 Karaoke + Bowling
Friday, June 16, 8:00 p.m. – 2:00 a.m.
The Garden Bowl (4120 Woodward Ave)
Karaoke and unlimited bowling in the Garden Bowl, all the lanes, all night long. Karaoke is hosted by Breezee. Free for registered AMC participants.
Get Down, Stay Ready
Friday, June 16, 8:00 p.m. – 2:00 a.m.
The Marble Bar (1501 Holden St)
A night of music collaboratively co-presented by the Seraphine Collective & Sterling Toles. The Seraphine Collective is an inclusive, supportive, and active community of feminists fostering creative expression and camaraderie among marginalized musicians and artists in Detroit. Sterling Toles is an east-side-bred, Cass Corridor-educated Detroiter who views himself as a healer using sound.
Seraphine and Sterling have come together to curate a fabulous lineup on two stages featuring performances and sets by Malik Alston & The Linwood Ensemble, Mahogany Jones, Supercoolwicked, Satomi The Red Fox, Anthology of Booty DJ Crew (D.C., NOLA), Mel Wonder, and Misha.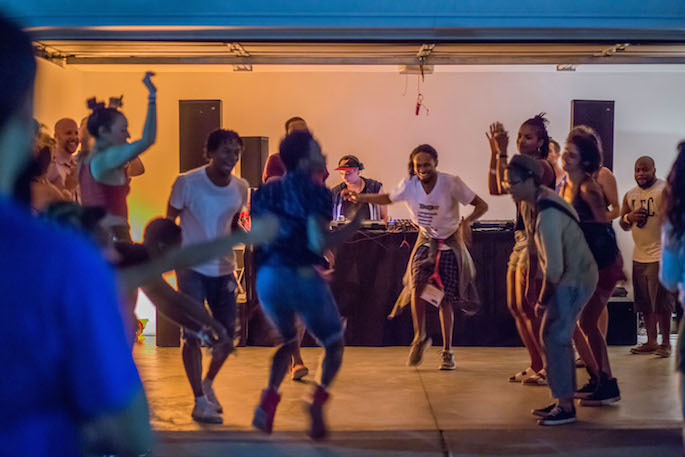 DANCE DANCE (R)EVOLUTION
Saturday, June 17, 8:00 p.m. – 2:00 a.m.
MOCAD (4454 Woodward Ave)
Join us for our signature music event of the Allied Media Conference! Two stages: inside the museum and outside in Mike Kelley's Mobile Homestead. Performances and sets by: Tunde Olaniran, Rimarkable, Danni Cassette, Latasha Alcindor, Mic Write, Whodat, Ladymonix, Rick Wilhite. Hosted by Mother Cyborg. Visuals by l05. Entry is free for registered AMC participants.
The Gathering: An AMC Youth Party!
Saturday, June 17, 7:30 p.m. – 11:00 p.m.
Grace in Action (1725 Lawndale St)
Join The Power of Youth and the Youth Activism in Hip Hop track coordinators as they co-host a party for AMCers 25 and under! Join us as we network, share media, design and dance together. Motor City Street Dance Academy from Detroit will be hosting a Bboy/Bgirl session. Members of the Youth Fighting For Justice Mixtape project will be releasing their mixtape created in the Midwest. This will also be an opportunity to tour The Alley Project and Grace In Action Detroit. Youth from all over are welcome to this party!
Gender Blender
Saturday, June 17, 8:00 p.m. – 2:00 a.m.
Circa 1890 Saloon (5474 Cass Ave.)
Presented by FtM Detroit, Gender Blender brings transmasculine identified people in the metro Detroit area together. This is a space where everyone, regardless of their gender identity or sexual orientation, can feel safe, have fun, and build new connections. The Gender Blender is one of the biggest regular gatherings of trans and queer people and their allies in the metro Detroit area, and each one is bigger and better than the last. What is quickly becoming one of the hottest parties in Detroit, the Gender Blender is the perfect way to meet new people, listen to great music brought to you by DJ UnDcided, and win awesome prizes in our raffle! No cover.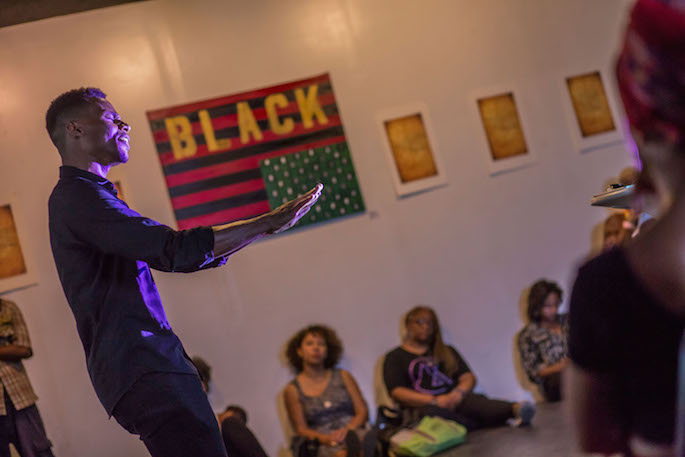 Black Independence Celebration
Sunday, June 18, 6:00 pm – 10:00 pm
Baltimore Gallery (314 E Baltimore Ave)
What does freedom look like? What stories will and should be told about black history? Chicago space cultivators will commemorate Juneteenth through an evening of art, film, music, dance and storytelling. This program will engage storytellers, visual artists, filmmakers and musicians from Detroit, Chicago and more. Hosted by AMFM, Black Eutopia and Party Noire.
Allied Ever After
Sunday, June 18th, 8:00 p.m. – 2:00 a.m.
Cass Cafe (4620 Cass Ave)
The AMC is over! Come get down with your AMC friends. Sets by: the Anthology of Booty DJ Crew (DC, NOLA), DJ Mike Medow, BEIGE, and (____) STACKS.
For updates on these events, make sure to join our Facebook event.