Detroit Community Technology Project is Hiring a Part Time Communications Manager
Words by Detroit Community Technology Project
The Detroit Community Technology Project (DCTP) is hiring a part time Communications Manager to help us amplify the story of our work.
DCTP's mission is to use and develop technology rooted in community needs that strengthens human connections to each other and the planet. Rooted in the Detroit Digital Justice Principles, we work to demystify technology and expand digital literacy in our communities. Read more about the work of DCTP on our website.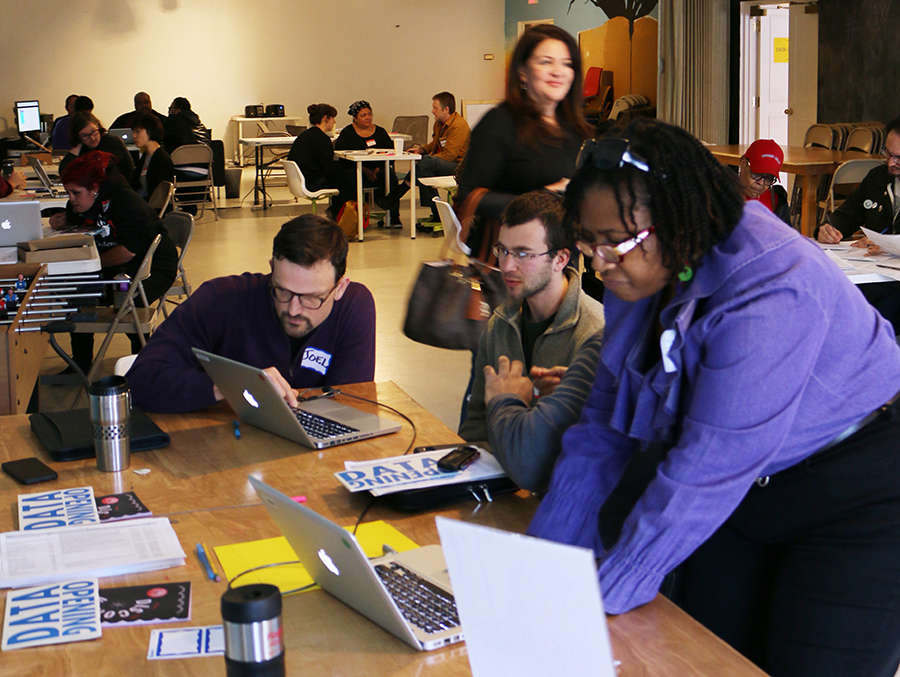 The Communications Manager will work closely with DCTP staff to refine our communications goals and develop a strategy and timeline for meeting those goals. In addition to external storytelling and promotional strategy, the Communications Manager will assist with program documentation through data collection and analysis.
For this position we are seeking candidates experienced in creative media, communications, and storytelling. We are open to candidates with backgrounds in non-profit communications, commercial media or public relations, journalism or other relevant experience.
This is a 50-percent-of-full-time position with a salary of $23,000 and benefits. The new Communications Manager must live in or be willing to relocate to Detroit, Michigan. The ideal start date is January 15, 2019.
If you believe this is the position for you, then we encourage you to apply! Details about the specific responsibilities and qualifications of the job are listed below.
To apply, please send a cover letter, resume, two writing samples, and references to communitytech@alliedmedia.org by Thursday, November 29, 2018.
Interviews will be held Monday, December 10 from 10am – 4pm.
About the Communications Manager Role
The Communications Manager will work with the DCTP team towards the following goals:
Uphold and practice the Detroit Digital Justice and Equitable Internet Initiative working principles.
Distribute tools and resources for community technology.
Cultivate a strong organizational voice through which we can communicate our principles and vision for community technology across multiple platforms.
Collect and use data to make the story of our work clear, accessible, and compelling.
Responsibilities
Manage DCTP social media accounts
Produce, edit, and publish blog posts
Create, collect, and analyze survey data as needed to enhance storytelling
Manage requests and inquiries
Work with staff to create communications goals and a timeline for implementation.
Edit all public-facing written material for DCTP such as zines, curriculum, print and web content.
Manage sending thank yous and updates to donors
Works closely with DCTP's UX developer to create materials needed for social media, newsletters, website, booklets, etc.
Update and circulate press kits as needed.
Qualifications
Required:
Excellent written communications skills and an enthusiasm for writing about technology.
Confident verbal communication – an ability to speak on behalf of DCTP and develop an organizational voice.
Ability to share the more technical aspects of our work in a way that is easily digestible to our funders, partners, media and constituents
Ability to empathetically and effectively edit and proofread the work of others
Well organized with the ability to meet deadlines
Ability to work collaboratively and strategically
Ability to evaluate, learn from successes and missteps, and adapt
Bonus:
Experience with instructional or technical writing
Experience as a participant in the Allied Media Conference and/or one of AMP's Sponsored Projects