Impact Incubators: Detroit Narrative Agency Grows Community and Collaboration Through Film
Words by Detroit Narrative Agency
A sponsored project of Allied Media Projects, the Detroit Narrative Agency (DNA) seeks to shift the stories that are currently being told in and of Detroit to advance social justice. For its first phase, DNA worked with ten moving image projects over the course of a year. Each project was provided with a seed grant to build capacity, access mentorship and filmmaking equipment, and ultimately, to complete a new narrative-shifting project.
For its second phase, DNA has advanced five of those moving image projects as the "DNA 2.0 cohort", which is receiving additional support and incubation. Thanks to funding from Ford Foundation JustFilms and the Acton Family Foundation, this second phase of DNA programming is connecting a smaller number of their projects to like-minded narrative-shifters in Detroit, and working across varied mediums and approaches toward shared community impact strategies.
The DNA 2.0 cohort is comprised of Dangerous Times: Rebellious Response, directed by Alicia Diaz; Riding with Aunt D. Dot, directed by Bree Gant; Femme Queen Chronicles, directed by Ahya Simone; Sidelots, directed by Atieno Nyar Kasagam; and Where the Heart is, directed by Orlando Ford. Learn more about each of the DNA 2.0 projects here.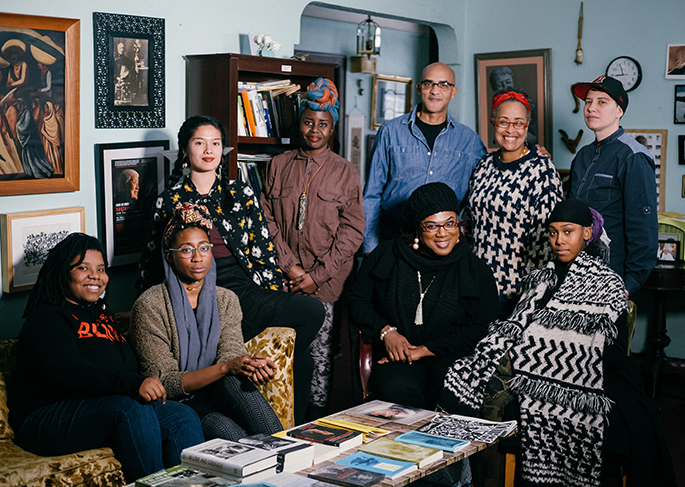 In addition to revealing the 2.0 cohort, DNA also welcomes new staff members. DNA co-founder and lead coordinator ill Weaver has stayed on as the Director of Detroit Narrative Agency, and paige watkins, formerly a DNA advisory team member, has taken on the role of Associate Director. paige helped to shape the priorities of DNA's Seed Grant process, identifying the narratives about Detroit to address and counter, by facilitating several community conversations on DNA's behalf. The priorities established informed the selection of the original ten moving image projects from a field of 150 applications to the Seed Grant program.
We sat down with paige to learn more about the people and process of DNA 2.0.
What motivates you to do narrative-shifting work and how do you channel that energy to get the work done?
My main motivation is the fact that this work has to get done and I don't have to be the person to do it, but I would love to help facilitate the process for other folks to be able to do it. Growing up, learning more, living more and just being really careful in asking the questions of what stories we are sharing, and who wrote that and why do they get to share it, and where are the people who have been here who have been practicing this resilience and have been creating these new systems and ways of being in relationship with each other.
Coming out of the advisory team and into a staff position, how has your role in DNA changed?
I've just been so much more involved in every aspect of the project. I am doing some of the big picture, dreamy, visionary work, but also lots of logistics and programming. As an advisory team member, we had to watch a lot of documentaries and rate them. I am still doing a lot of that to figure out what kind of stories about Detroit are being shared and how they are being shared, and where do our projects fit in to it all.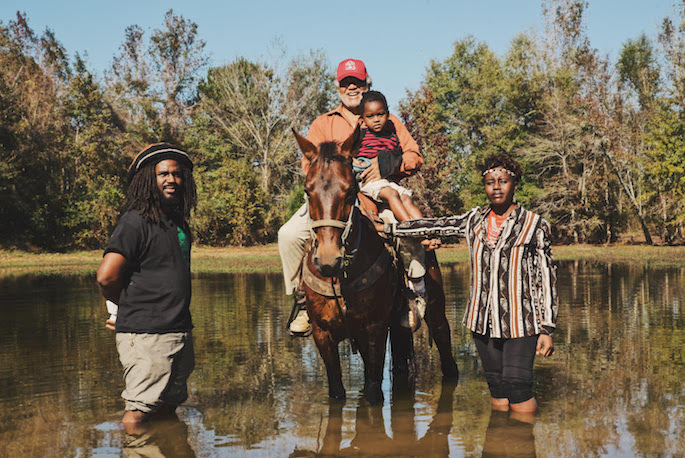 Is DNA 2.0 an extension of work with the seed grant cohort or are these brand new ideas?
I think a large change that happened across all five selected projects was changing the end goal. Many people came out of the seed grant wanting to make a feature film and almost all of the projects have had to hone in on a short film for this phase, which will be leveraged towards their bigger project goals.
All of our projects are working on impact strategies, so they are directly collaborating with one or more community organizations for feedback and advising on their projects before they go into production.
What kind of growth have you witnessed as the cohort transitions into DNA 2.0?
We talk to the teams every week, we see them every week, we are always thinking about their projects and always thinking about mentors and advisors and workshops and trainings for their specific projects. People have really grown leaps and bounds in the confidence they have in the projects they're producing and the process to produce it.
Community engagement has been a tenant of DNA's work. How do you involve the community in DNA 2.0?
All of our projects are working on impact strategies, so they are directly collaborating with either one or more community organizations for feedback and advising on their projects before they really go into production or post-production. They are at the table with community organizers and policymakers and other folks who are working on the issues on the ground around the narratives that these five projects are shifting.
What are your hopes for DNA overall?
What we really want is for DNA to be part-incubator, part-ecosystem database, part visionary media space. It would be great if there was the database that people can interact with in finding connections to other narrative-shifters and really keeping this work local, keeping it Detroit and community-centered.
---
This year is poised to be a big one for DNA. Subscribe to the Detroit Narrative Agency mailing list for updates.
Subscribe to DNA's Mailing List