Introducing the AMC2018 Dream Cafe
Words by Allied Media Conference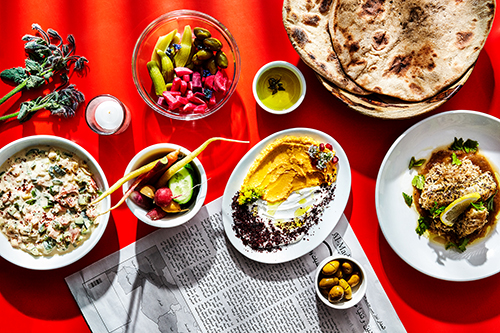 For the past three years, the AMC has been incorporating the culinary arts and food justice conversations into our schedule by creating workshops and planning themed dinners that center around the issues of food sovereignty and food access. In 2016, The Iraqi Transnacional Collective hosted "Bil Afiya: A Community Feast," and in 2017 chef Chinchakriya Un and her family collaborated with the Detroit Earthworks Training Program to bring the "Kreung Cambodia Community Dinner" into AMC programming.
This new content inspired AMC leaders and food justice advocates in Detroit and around the country to take the next step and create our own model of a culinary center. By applying what we have learned about equitable and fair food practices during past AMCs, we have created the Dream Cafe & Community Food Hub. The Dream Cafe is a not-for-profit culinary center popping up inside the Cass Cafe throughout AMC2018. In collaboration with FoodLab Detroit, it will serve breakfast, lunch, and dinner every day of the AMC as well as host sessions and meet-ups, an outdoor market featuring local food producers, and an exciting program of nighttime events!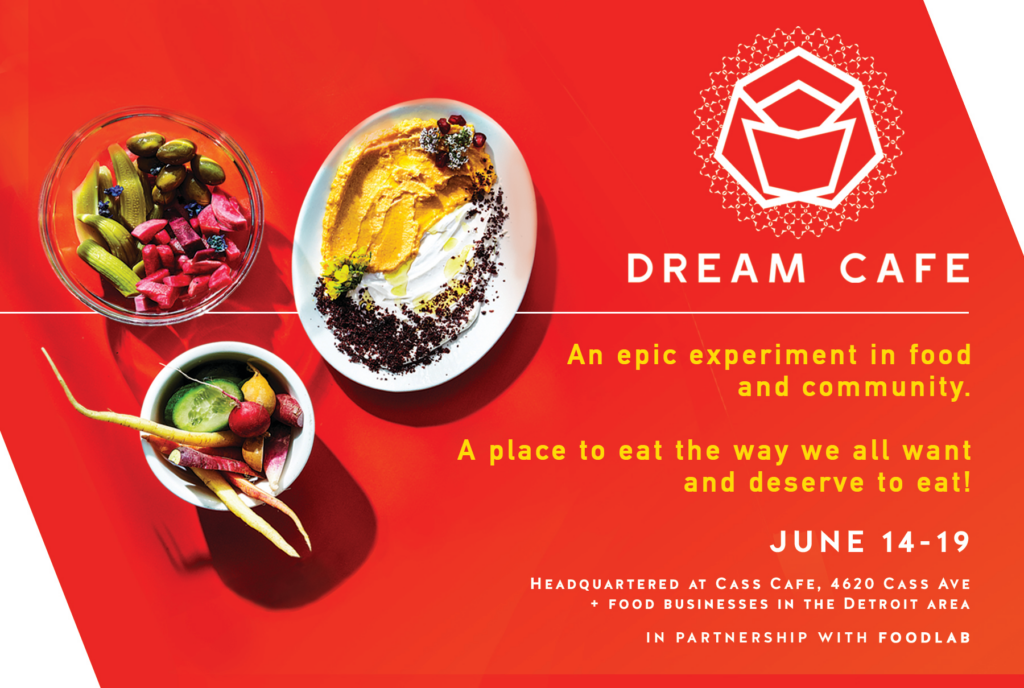 Kimberly Chou, the media coordinator for the Dream Cafe, refers to the culinary center pop-up as a space that was created with the intention of making "the food that is served at the AMC, that people gather around, that people share, that we make and eat together, as intentional as everything else at the AMC." The Dream Cafe will serve as the AMC's model for aligning food sourcing and cooking practices with our principles for building a more just, creative, and collaborative world. Conference participants can further explore the ideas behind the Dream Cafe through the sessions in the FERMENT Track, which will share the powerful ways in which people all over the world are using the culinary arts in creative and collective ways to remake and transform our food system while healing one another and our natural world.
Dream Cafe is a space where chefs, organizers, agriculturalists, community members, and activists can come together and create a space in which food sourcing combines with social justice principles. "The food that we eat, and how we grow the food and how the food is served and received and distributed needs to be intentional and radical," says Chou.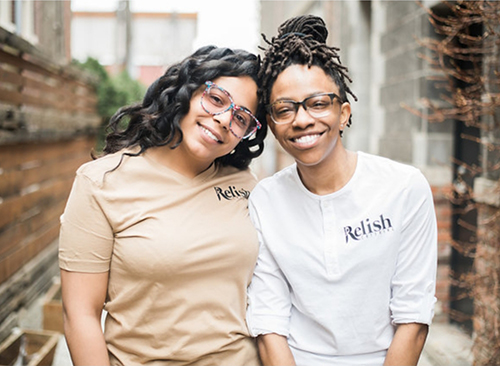 Creating a space like the Dream Cafe will put AMC leaders, food justice activists, and community partners like Cass Cafe and FoodLab Detroit in contact with each other and other Detroit growers for a chance at developing and fostering relationships that could lead to the start of a more sustainable and fair food network in Detroit. It will also hopefully be a model that can be seen and followed by people anywhere in the country or abroad who are looking to build just and collaborative food spaces or restaurants.
Follow the link below to explore all the Dream Cafe & Community Hub as to offer throughout the AMC weekend.