A Look Back at EII's Whirlwind of a Year
Words by Detroit Community Technology Project
The Equitable Internet Initiative (EII) is a collaboration between Allied Media Projects (AMP) and the Detroit Community Technology Project (DCTP) to ensure that more Detroit residents have the tools to leverage digital technologies for social and economic development.
EII has accomplished a great deal over the last year, beginning with the successful development of a Digital Stewards Curriculum. We trained dozens of digital stewards in three Detroit neighborhoods on new wireless technologies, trained several Next Gen Youth App Trainers and dozens of youth through the Next Gen Apps youth program, organized a large EII DiscoTech & Celebration to highlight the work of all three neighborhoods, and released our Opening Data 2 zine.
All trainings were developed utilizing educational modalities from the Teaching Community Technology Handbook, released by DCTP at the end of 2016.
EII Digital Stewards
The EII Digital Stewards training prepared teams of community organizers, people with construction skills, and techies to design and deploy communications infrastructure with a commitment to the Equitable Internet Initiative working principles. The digital stewards learned community wireless, which allowed neighbors to form their own local network and share an Internet connection. The training brought together both technologists and community organizers, which is important, because EII believes that digital literacy programs thrive through intergenerational relationships within the classroom.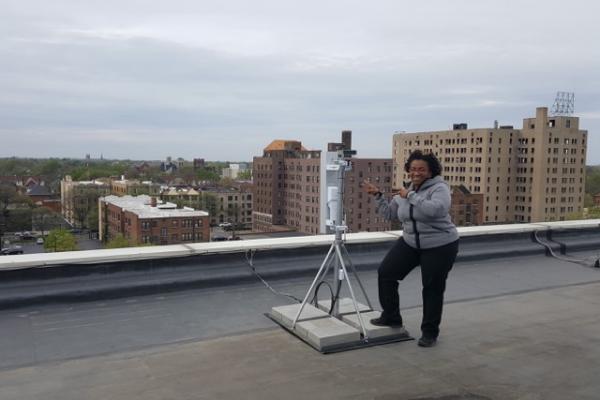 The EII Digital Stewards Training Program was implemented by three community anchor organizations in their respective neighborhoods:
Grace in Action (Vernor/Lawndale in Southwest Detroit)
Church of the Messiah (Islandview in Southeast Detroit)
WNUC Radio (North End)
If you live in Southwest Detroit, Southeast Detroit, or the North End, you can host a community wireless router in your home or get involved at upcoming community meetings. Email communitytech@alliedmedia.org to find out more.
Next Gen Apps Youth Program
The Next Gen Apps youth program was a free 4-week training program in app development for the gigabit environment offered to 20 young people in Detroit's Southwest, Islandview, and North End neighborhoods. The Next Gen Apps training provided middle and high school-aged students a popular education-based curriculum to learn digital literacy, coding, app development skills, and facilitated apprenticeships between graduates and local technologists.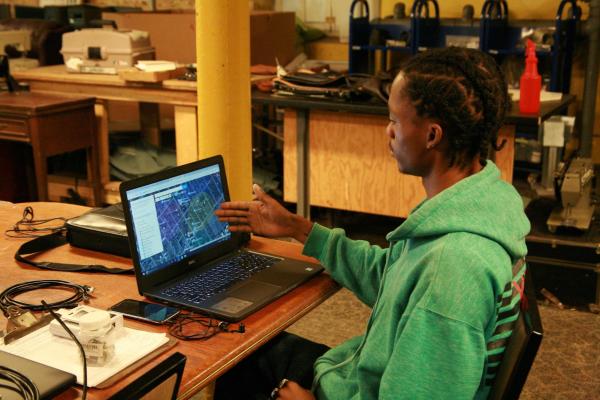 In Southwest Detroit, youth designed an app to support community members suffering from air pollution in their community. According to digital steward trainer Meghan Sobocienski, the youth wanted to use technology to raise awareness about the impact of air pollution and shape the narrative by bringing a new level of credibility and data collection to the story. The youth interviewed environmental activists and politicians in order to learn about what was already being done and where technology could fill a void.
Next Gen App youth based out of Detroit's WNUC radio station are using sensors to track pollution data coming from an incinerator in their North End neighborhood, with the goal of collaborating with neighborhood organizers and partners to publicize the realities of pollution in the North End.
In Detroit's rapidly changing Islandview neighborhood, Next Gen Apps youth worked out of Church of Messiah's BLVD Harambee program to gather data and mapped out indicators of neighborhood changes and community resources. Some of these indicators include rental properties, properties occupied by owners, black-owned businesses, new businesses slated to come into the neighborhood, and neighborhood anchor spaces. Data mapping will be used going forward to help residents create strategies to keep current neighbors in their neighborhoods, as well as to provide a platform for finding resources and engaging in their neighborhood.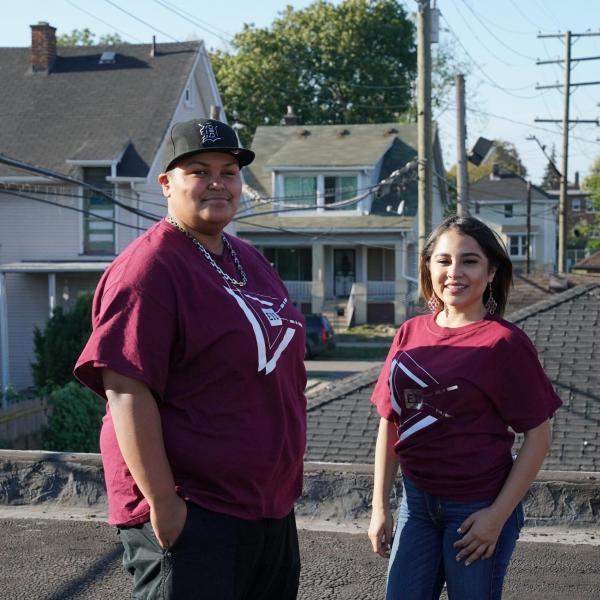 "The kids are really smart and so are the mentors," Sobocienski explains. "I think sometimes that people think it's cool because it's youth doing something youth don't usually do, and it's youth of color doing something the dominant culture doesn't expect youth of color to be doing. But, in the end, the app is going to be good, it's going to be quality. The youth should not be tokenized. They put in real work."
The Next Gen Apps Youth graduated at the end of the year and were recognized at an EII DiscoTech (Discovering Technology) and Celebration before hundreds of participants. The celebration organized by EII Coordinator, Janice Gates showcased each of the three neighborhoods represented in the Digital Stewards Program. Community members were able to visit stations that showcased the innovation and ingenuity of the digital stewards and the next gen youth.
Telling Our Story
Since the implementation of our EII Digital Stewards program and Data Justice Campaign, people all across the globe have been inspired by our story. We have had the opportunity to share our story on many platforms, large and small. Major news outlets as well as bloggers have connected to the humanity in our story. Some of their write-ups are referenced below:
Keeping Data Open
In addition to EII Digital Steward trainings, Next Gen Youth App trainings, and creating opportunities to involve community members, EII collaborated with the Our Data Bodies Project (ODB), the research arm of our data justice work, on the release of the "Opening Data 2" zine.
The Opening Data 2 zine shares what we discovered through projects, activities and workshops that result from our research. It offers ways we can engage others in thinking about data in our communities and fosters critical thinking on how open data and data collection systems influence lives.
Tips and Tools for Data Security
This year, we are implementing trainings on data security for our digital stewards trainers. These trainings will be guided by a collectively-created EII principle on data safety and security, which the digital stewards will create throughout the trainings.
As you can see, we have been very busy as stewards of community technology and we have a lot more coming down the pike. Your support with our efforts goes a long way.
Get Involved
Follow the conversation using #GigabitDetroit on Twitter, Instagram and Facebook and look for opportunities to support EII in one of the three neighborhoods. You can also sign-up for our newsletter for future updates, and donations are always appreciated.