Meet AMP's Newest Staff Members
Words by Allied Media Projects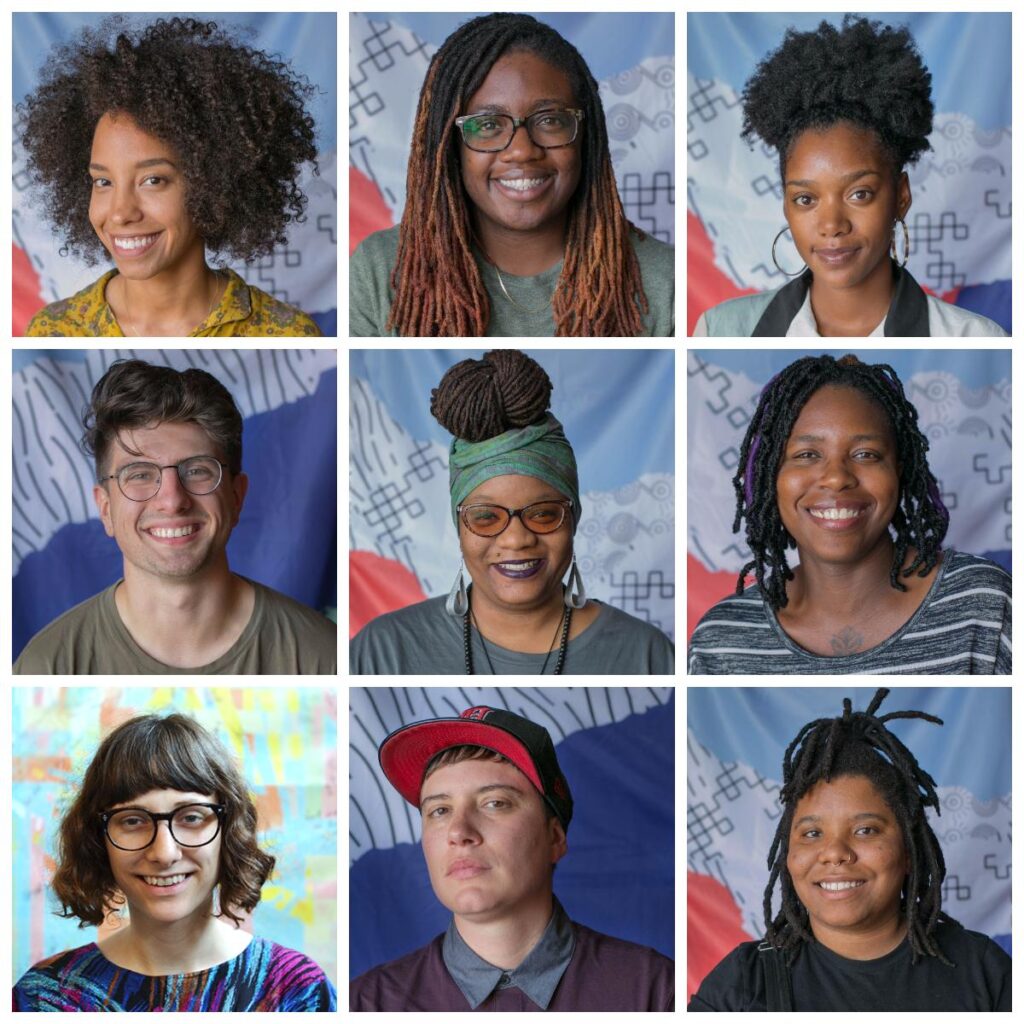 There have been some big changes around here with recent staff additions and departures.
Following AMC2017, we bid farewell to Muna Danish as communications manager. Muna joined us in 2015 as AMP's first communications manager and played an important role in developing our communications capacity, coordinating the development and integration of online communications tools, developing multiple publications, and promoting the growth of AMP's Sponsored Projects Program. Muna has gone on to further explore media-based organizing through a journalistic lens as a graduate student at UC Berkeley. We are so grateful to have had her as part of our team!
Though our AMP family said goodbye to Muna for now, we also said hello to a new communications manager, a new content coordinator for the AMC, and made things official with some of our Detroit Narrative Agency and Detroit Community Technology teams. Meet the new additions below!
---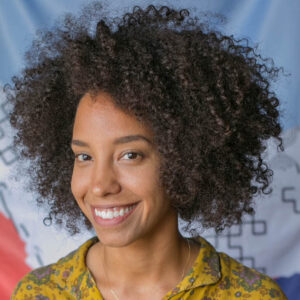 Katie Hearn
Communications Manager
Katie joined AMP in 2017 as the communications manager, taking on both day-to-day promotions and long-term communications strategy for AMP, the AMC and the Sponsored Project Network. A graduate of Central Michigan University's marketing program, she learned nothing better than the fact that her "dream job" was supporting creatives and causes back in Detroit. An interest in community wireless networks lead her to AMP, where she became a member of the Detroit Digital Justice Coalition and joined the Detroit Digital Stewards as an affiliate member. Having spent early parts of her career in community arts & culture and start-up tech, Katie has gained diverse insights into capacity-building, event planning, and partner communications. She has translated her marketing and communications skills into several successful fundraising and crowdfunding campaigns and provides communications support for a number of local organizations, including the Tricycle Collective, a tax foreclosure prevention effort, and Breathe Free Detroit, an anti-incinerator campaign. In her free time, she's likely on a dance floor, soccer field, or Belle Isle flying kites with her co-founders of the Detroit Kite Festival.
---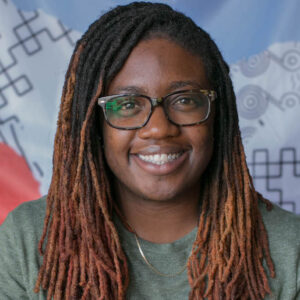 Nadine Marshall
Content Coordinator, Allied Media Conference
Nadine Marshall is the content coordinator for the Allied Media Conference. She joined the team in 2017 and specializes in strategic planning, community engagement, and program development. Nadine graduated from Wayne State University with an MSW in 2017 and hopes to continuously engage her passion to uplift, bridge, and empower minority communities through creative platforms. She is also a poet who has appeared at TED x U of M (2016), The Rustbelt Regional Poetry Slam in Columbus, OH (2016), and The National Poetry Slam Competition in Oakland, CA (2015). Among other things, Nadine is an avid collector of chapbooks/ a lover of black films/music/ podcasts/ and a decent cook.
---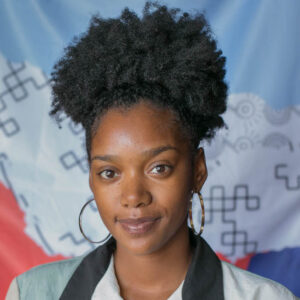 Imani Mixon
Communications Assistant
Imani Mixon is a Detroit-based and embraced writer who documents independent creative movements of style, music, and culture throughout the city. Her stories capture intimately local topics via outlets like Model D Media and MetroTimes, as well as interrogating national trends via outlets including Complex, The Huffington Post, and Condé Nast Traveler. As a communications assistant for Allied Media Projects, she works to develop engagement opportunities on AMP's content platforms, especially by highlighting the compelling work and community-building goals of AMP's multifaceted sponsored projects network. You can find her wherever the best conversations or freshest ideas are happening.
---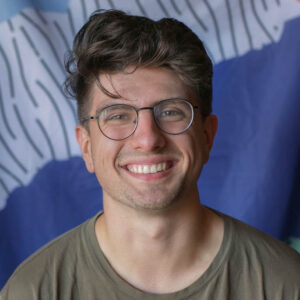 Jon Riley
Accounting Assistant
Jon supports our accounting team in the capacity of an administrative assistant. He works alongside Monica to process payment requests and reports. He fulfills most of the behind-the-scenes work, but can answer any questions on the status of payment requests, whether any grants or donations have been deposited on your behalf, and general Allied Media Project accounting procedures. Outside of the office, he is an urban planning and information science student at the University of Michigan and would love to chat with you about either of these.
---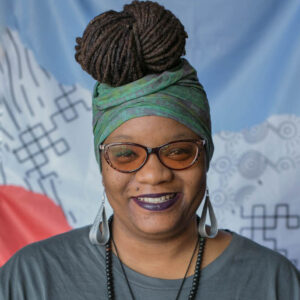 Tawana Petty
Data Justice Community Researcher, Detroit Community Technology Project
Tawana "Honeycomb" Petty is a mother, social justice organizer, youth advocate, poet and author. She was born and raised in Detroit, Michigan and is intricately involved in water rights advocacy, visionary organizing and data justice work. Honeycomb serves as a Data Justice Community Researcher and a Communications Representative for the Detroit Community Technology Project and co-leads the Our Data Bodies Project, a three-city, participatory data justice research project. Honeycomb is also a member of the Detroit Digital Justice Coalition. She is the founder of Petty Propolis, a Sponsored Project of Allied Media Projects where she gets to grow through teaching poetry as visionary resistance while nurturing youth, millennials, and seasoned adults through various organizing initiatives. Honeycomb is the author of Introducing Honeycomb, Coming Out My Box, and the Petty Propolis Reader. She is also a member of the Riverwise Magazine Collective, which produces a quarterly magazine dedicated to lifting up the grassroots visionary work and resilience of Detroiters. You can find Honeycomb honing her social justice chops at the James and Grace Lee Boggs Center to Nurture Community Leadership, where she serves as a board member and is committed to sharpening her historical analysis through regular study and political discussion.
---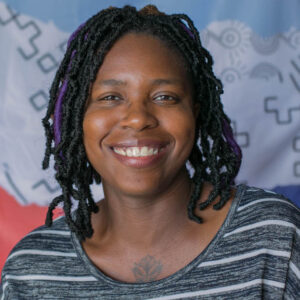 Janice Gates
Program Coordinator, Equitable Internet Initiative
Janice has a background in program management, marketing, public relations, and communications. As the EII Program Coordinator, Janice works with anchor organizations in three Detroit neighborhoods to seed community technology programming, including the Digital Stewards and Next Gen Apps training programs. When she isn't working, she is tutoring, running, boxing, and being an awesome auntie!
---
Kristyn Sonnenberg
Web Design and Development
Kristyn has a background in UX research and design as well as web development. She is part of the communications team for DCTP, focusing on information design, graphic design and branding, and social media guides for the Equitable Internet Initiative. She is also responsible for design and development of DCTP's website.
---
ill Weaver
Director, Detroit Narrative Agency
ill Weaver is a founding director of Detroit Narrative Agency. In addition to their work with DNA they are an artist and organizer who co-founded Emergence Media, Complex Movements, Detroit Future Youth, and coordinated Detroit Summer for over a decade. As a musician and lyricist they released two critically acclaimed albums, ShapeShifters (2008) and Beware of the Dandelions (2016 with Complex Movements). As a filmmaker, they have worked on several film projects including producing The Revival Series about women in hip-hop, and Locusts (2008) about resisting displacement and gentrification in Detroit. Their artistic work has been recognized through many fellowships and awards including fellowships with Sundance Knight Fellows (2016), United States Artists (2015), Kresge Arts in Detroit (2010), and the Ellen Stone Belic Institute for Women and Gender in the Arts and Media (2009).
---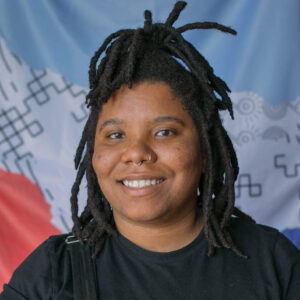 paige Watkins
Associate Director, Detroit Narrative Agency
In their role as Associate Director of Detroit Narrative Agency (DNA), paige co-leads the process of supporting DNA cohort members to develop moving-image projects and impact strategies. They coordinate program logistics and collaborate to optimize opportunities for cohort projects and grow Detroit's narrative-shifting ecosystem. Paige's involvement with DNA began as an Advisory Team member during the Seed Grant process in DNA's first year, where they helped to develop the grant, facilitate community conversations, and support the review process.
paige is involved in other narrative-shifting work in Detroit as the co-creator of Black Bottom Archives (BBA). BBA is a community-driven media platform dedicated to centering and amplifying voices, experiences, and perspectives of Black Detroiters through journalism, art, and cultural organizing. The vision of BBA is to preserve local Black history & archive present realities in connection with others across the diaspora. paige manages outreach, content and development, along with coordinating BBA's Advisory Board.
paige is completing the Master of Community Development program at University of Detroit Mercy, and is a member of Black Youth Project 100 (BYP100)'s Detroit chapter. They also sit on the Board of the James & Grace Lee Boggs Center to Nurture Community Leadership.
When they're not out trying to change the world, paige is most likely binge-watching corny sitcoms, loving up on Black people, or traveling with their family.