Our wings have formed: Announcing the biennial Allied Media Conference!
Words by Allied Media Conference
Thank you to the many people who participated in the past year of AMC in Chrysalis. You helped us explore and answer the big questions of, How do we want to grow? What are the key ingredients that make the AMC special? What parts of the conference can become something new?
AMC 2020, taking place next June 25-28 in Detroit, will be the first biennial (every other year) Allied Media Conference.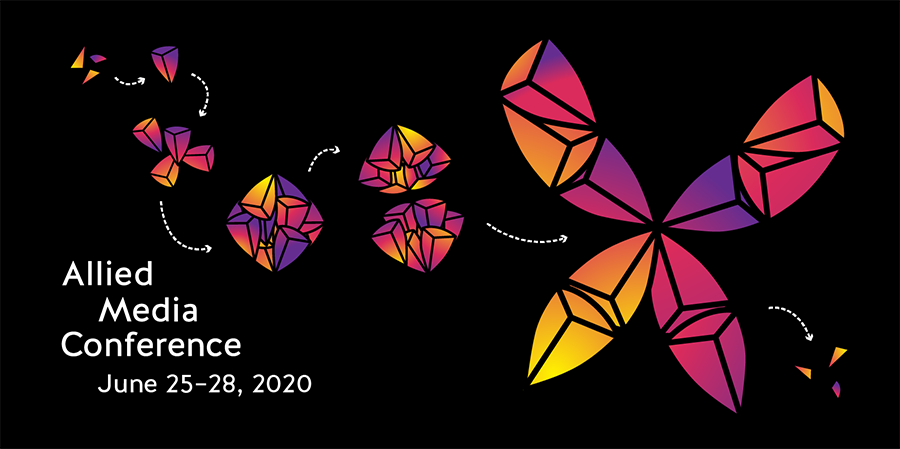 With the additional breathing room provided by this shift, we will be able to make important accessibility upgrades to the conference experience, while designing even richer content. We will create more space for critical connections within our vast network of people making media for liberation.
In the "off" year, AMP will support organizations within our network to produce mini conferences, "AMSeeds," within their local communities.
Rather than make Detroit a more and more powerful center of gravity within our network, AMSeeds distribute energy outward. Local adaptation and ownership are essential to this idea. AMSeeds will not be replicas of the Detroit conference; they will draw from the AMC's 20 years of lessons in convening and repurpose them to meet community-specific needs.
Read more about the new shape of the conference at amc.alliedmedia.org.
We can't wait to have you back in Detroit next year.
For any questions regarding the upcoming conference please email amc@alliedmedia.org.