Propose a Network Gathering for AMC 2020!
Are you a network of people or organizations using media for liberation? Does your network need a home in which to grow? If so, come and gather at the 21st Allied Media Conference in Detroit!
The AMC 2020 Call for Network Gathering proposals is now open. Proposals are due November 5th, 2019 at 11:59 EST.
Held every other summer in Detroit, the Allied Media Conference brings together a vibrant community of people using media and visionary organizing to create the world we need: Filmmakers, radio producers, technologists, youth organizers, writers, healers, artists, activists, and more. We define "media" as all the ways we communicate with the world.
What is a Network Gathering?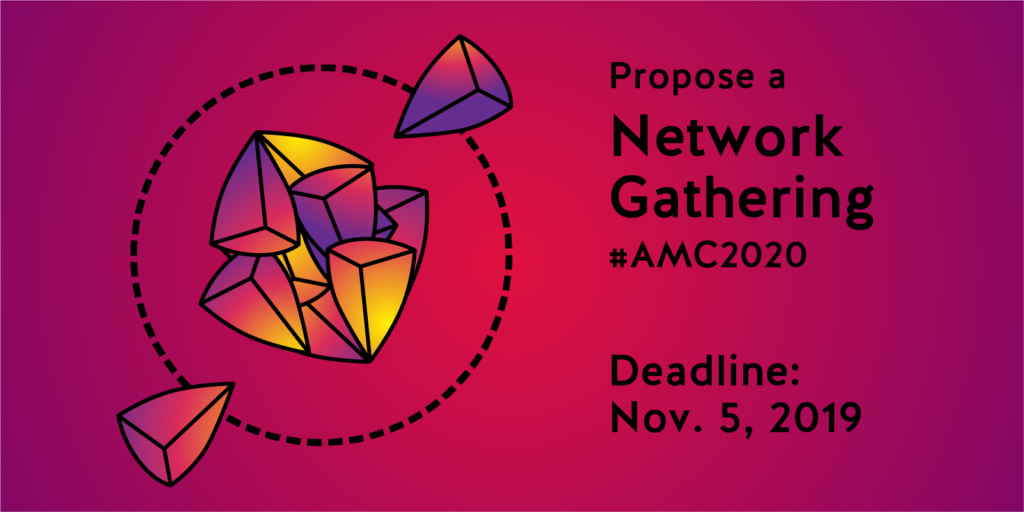 Network Gatherings are one or two-day mini-conferences convened by a local or national network during the AMC. They provide focused space for planning, skill-sharing, and community-building for networks of people who are already organizing together around an issue or shared identity.
Since 2009 more than 60 Networks have gathered at the AMC to seed or grow their movements. Past AMC Network Gatherings have included historic "firsts" such as the first-ever national gathering of Black Lives Matter chapters (2015), and the first International Trans Women of Color gathering (2014). They have led to the creation of new, lasting national and international alliances of social justice designers, liberatory facilitators, movement lawyers, therapists of color, feminist technologists, and more. They have nurtured solidarity between sibling-places, such as Detroit and Puerto Rico, exchanging strategies of resistance and resilience.
Network Gatherings at the 2020 Allied Media Conference must fall under one of these themes: Media for Liberation or Visionary Organizing. Here's how we define these two areas:
Media for Liberation: Network Gatherings that contextualize, advance and explore all forms of media (art, technology, design, storytelling, journalism, etc.) and how our media-making can further an ongoing process of personal, collective, and systemic transformation.
Visionary Organizing: Network gatherings that grow our organizing capacity to envision and create a world in which we: care for ourselves, each other, other species, and the planet; dismantle supremacist systems as they operate upon us and within us; assume responsibility for creating new liberatory ways of being, and; cultivate life-affirming joy.
---
Why should I propose a Network Gathering?
"[Network Gatherings are] consistently one of the most amazing, incredible and generative spaces for meeting, learning from and sharing skills with media-based organizers." — AMC2018 Participant
You will have the opportunity to bring people together over the four days of the AMC for a shared purpose or cause.
By participating in a year-round organizing process with the AMC, you will build lasting relationships with a growing network of national and international artists, activists, and media makers.
You will have opportunities to develop projects that extend beyond the conference.
You will develop your skills in facilitative leadership, popular education, grassroots fundraising and more.
---
What support does AMP provide to Network Gatherings?
Complimentary registration for your coordinating team
Support from AMP staff in planning
Support with fundraising and a mini-grant to seed grassroots fundraising efforts for your Network Gathering
Meeting facilities on or around the Wayne State University campus
Assistance with recruiting participants
Support with managing registration
---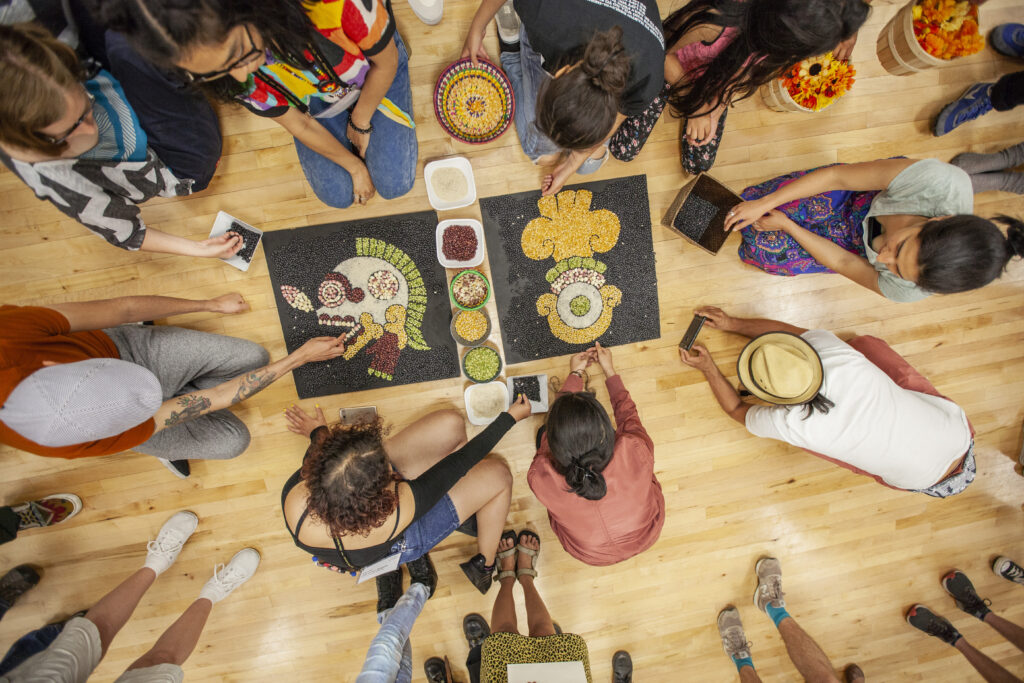 What we look for in proposals:
We are looking for proposals that:
Explore, embody or centralize media for liberation or visionary organizing. Submissions that lack a connection to media for liberation or visionary organizing will not be considered.
Seek to build or support a network beyond the AMC
Use clear and direct descriptions
Have enough content for one or two full days
Focus on skill-building or strategizing
Are submitted by teams of 2-4 people, with at least one coordinator having attended a previous AMC
Embody the principles of the AMP network. Read them here.
---
Propose a Network Gathering
If you are excited and ready to propose a Network Gathering for AMC 2020, click the link here to submit your proposal. Be sure to read the instructions on our application form thoroughly.
---
Info calls + FAQS
Join one of the info calls below to learn more and ask questions about proposing a Network Gathering.
Call 1: October 17th, 2019 @ 5:00PM EST: Register here to join the call
Call 2: October 25th, 2019 @3:00PM EST: Register here to join the call
Reach out to us!
Still have a question? You can send it to amc@alliedmedia.org or send it to us via Facebook or Twitter.