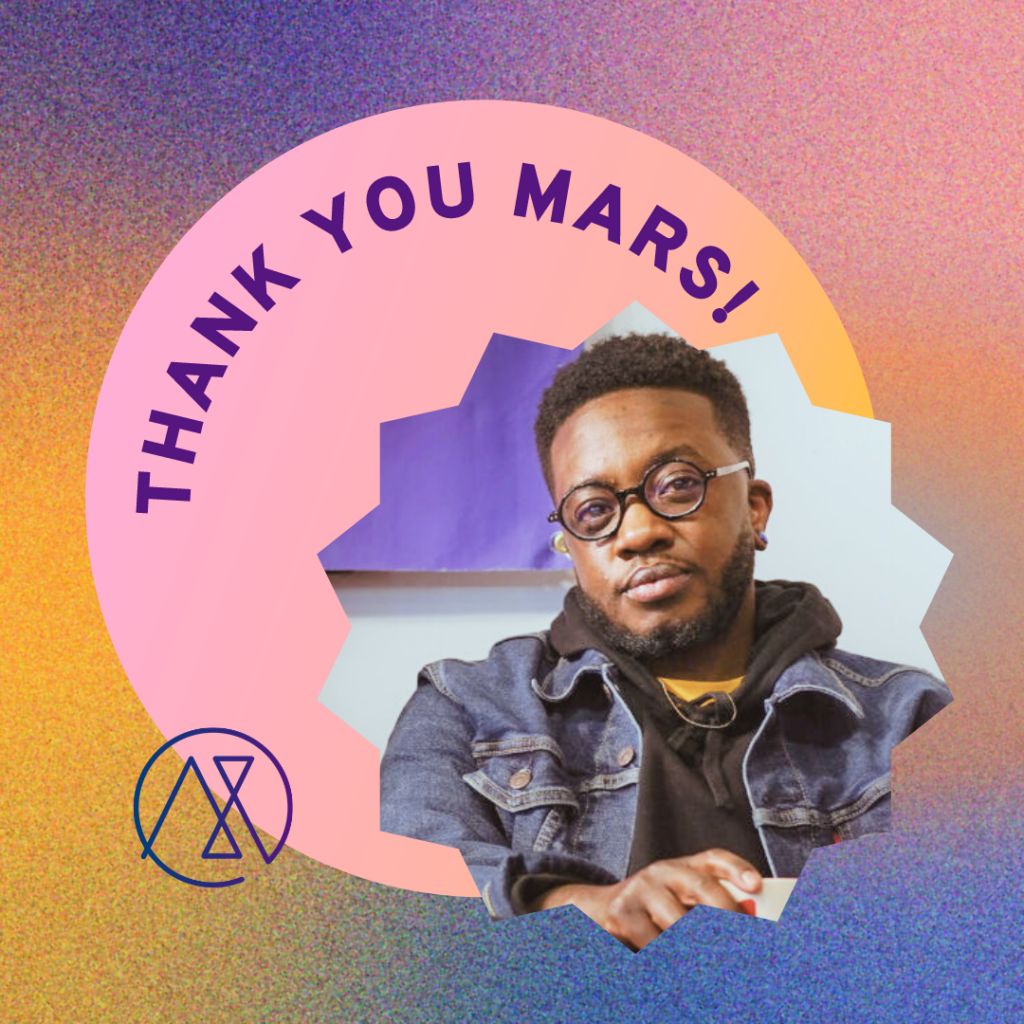 This week we want to offer the deepest bow of gratitude to MARS. Marshall, who shared their genius and visionary leadership with AMP for nearly six years, most recently as co-executive director.
MARS.' vision for leadership centered on the practice of liberation within the personal and professional, emphasizing how we deepen a culture of care for our staff and model a more human-centered way of working together to support a vast network of people and projects making media for liberation.
Since joining AMP in 2017, they've facilitated pivotal moments in the history of the Allied Media Conference including the 20th Year Anniversary, the Year in Chrysalis, and the conference's return to an entirely virtual space in 2020 due to the global pandemic.
We've been honored to experience MARS.' brilliance over these years and wish them continued growth, blossoming, and nourishment in their next chapter.
We look forward to seeing the fruits of their art practice and thank them deeply for their presence and vision. AMP and the world at large are transformed for the better because of them 💜