Trans Tech Social Enterprises launches apprenticeship program targeting transgender unemployment – Your support is needed!
Allied Media Projects is continuing to grow our network of Sponsored Projects. We are very pleased to welcome Trans Tech Social Enterprises to AMP. Trans Tech is a Chicago-based project offering tech-focused trainings and apprenticeship programs for the LGBTQIA community, with a focus on Trans identified individuals. Read on for information on how you can support this exciting new project!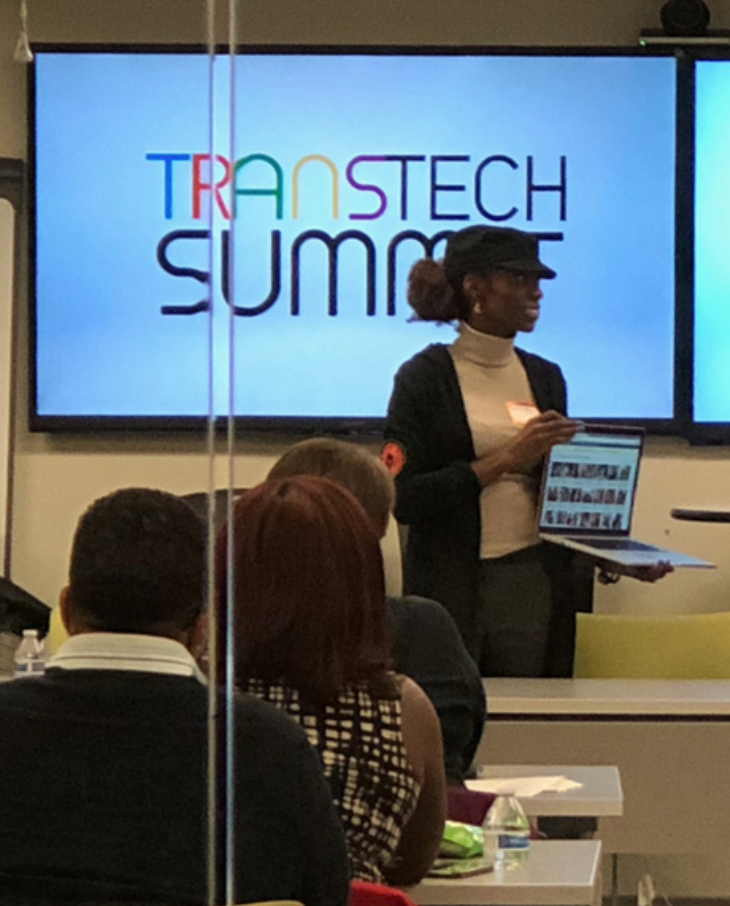 Trans Tech Social Enterprises (TTSE) offers an Apprenticeship and Training Academy that teaches job skills as well as graphic design and web coding skills. In the Apprenticeship program, similar to a beauty school model, Trans Tech offers creative technological services including but not limited to: web development, graphic design, and media production, that are worked on by students and educators at affordable prices. 100% of proceeds from classes go back into the program. Trans Tech is based on a social enterprise structure that is meant to maximize economic improvement and well-being within the LGBTQ community.
"Our fiscal partnership with Allied Media Projects is a significant catalyst in Trans Tech building a new system that affirms, employs, and values the lives of trans people. AMP is a perfect example of an ally who truly understand the necessity of supporting trans led organizations who are creating the change the community so desperately needs," says Angelica Ross, Executive Director/ CEO of Trans Tech.
Trans Tech will have two main programs addressing unemployment in the transgender community. One will be a series of workshops featuring a three pillar approach to empower, educate and employ, and the second program is a tech-based apprenticeship focusing on web development and graphic design. Trans Tech is currently taking applications for the fall session.
Support the Trans Tech Apprenticeship Program
You can support Trans Tech by contributing to the 15K crowdfunding campaign in support of an apprenticeship program targeting transgender unemployment. A committee of 15 leaders, allies and activists are making it their goal to raise $15,000 in 15 days to jump start the apprenticeship program.
"We believe that trans people deserve a safe and affirming place to grow their skills and not feel alone in the workplace. Trans people are twice as likely to be unemployed than non-transgender people and we are passionate about changing that" says Angelica Ross.
Trans Tech's Fall Session Apprenticeship will cover basic skills like document creation to navigating employment culture, working on actual Trans Tech client projects. During the Fall Session, the Trans Tech apprentices will begin to learn the basics of working in a creative design firm. This base will propel the apprentices into the Spring Session, where they will explore a more in-depth and hands-on approach to learning Graphic Design and Web Coding. Finally in the Summer Session, apprentices will perfect their own portfolio, have more direct client projects and learn personal accounting skills.