A web metamorphosis is on the way
Words by Allied Media Conference
---
Save the date for May 10th and May 16th, both from 1pm EST to 2pm EST! We'll be hosting collaborative online sessions to gather your feedback as we prepare to revamp our website.
---
We're grateful to everyone who has contributed to the many processes of transformation we've engaged in since last fall — be it tuning in to an #AMCinChrysalis virtual Living Room Session, responding to our revised mission and vision feedback survey, or simply listening and allowing us the space to do this work behind the scenes.
We have one more "chrysalis" to announce: We are redesigning our website to better meet the needs of our community.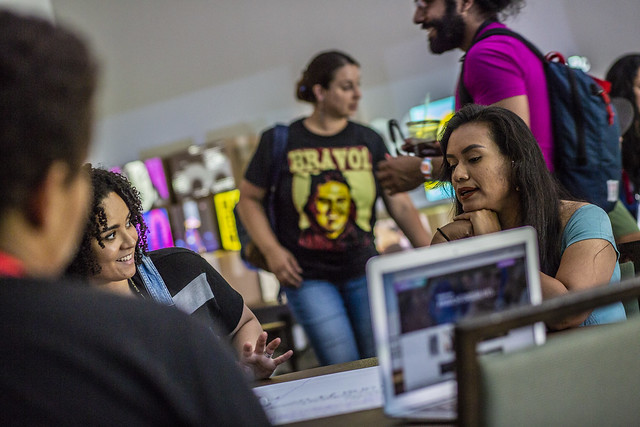 We want the new site to represent and serve the diverse people and projects that makes up our network. We are undertaking a community-centered process and will be asking for your input as we envision and design the new site.
In the weeks ahead, we will be hosting a couple of online conversations, a survey, and report back session to think through this with some of you and ask for your input and feedback.
Interested in getting involved? Email us directly at info@alliedmedia.org. We'll be sending out more information — including video conference links — as we get deeper into the process.
We thank you in advance for helping us to create a new site that better serves and represents the amazing set of communities we serve and work with.