Your Story is Worth Sharing
Words by Cornetta Lane
The room was dim and the spotlight was on me. I was on stage regretting my decision to share my story with the audience of Secret Society of Twisted Storytellers (SSOTS). I was an utter wreck. I couldn't remember my opening line, my throat became dry, I could feel the crowd's angst. They were waiting on me to start. I closed my eyes, then opened them. I looked over the audience and spotted a friendly face. I took a deep breath.
"I remember the first time I met my biological father…"
I told a story about my father's death. I talked about how his permanent absence from my life had taken a hold of my consciousness. I couldn't function the way that I normally would, until one day, I decided to honor my father by sharing his story.
The process of crafting his story (and by default my story) helped me to facilitate my own healing. I re-connected to old memories of my father and used them to create a different image of him; an image of grace, forgiveness, and love.
Once I finished the story and exited the stage, I felt light. A burden had been lifted. But more than that, an exchange occurred between me and the listener. A few people came up to me and said, "You've inspired me to call my father," or "Your story sounds a lot like mine," or "You were brave for sharing your story." I realized that sharing our story not only brought me healing, but the story helped perfect strangers bond.
Since then, I have made it my mission to tell more stories and motivate people to tell their stories.
Storytelling celebrates the human spirit.
For the past few years, I've been designing opportunities to encourage people to craft and tell their stories through my project, Stories & (___). It is a collection of storytelling events related to the celebration of identity, culture, and history. The collection includes Pedal to Porch, Dinner for 30, and storytelling workshops. Each serves a vital human need for connection.
Storytelling creates community.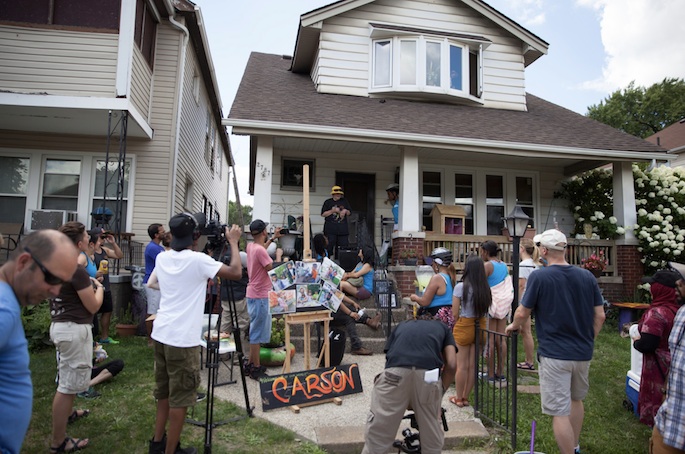 Pedal to Porch offers a new spin on storytelling events. It is a neighborhood bike ride that includes stops along a route where residents use their front porch as a stage to tell their story. Storytellers deliver a five-minute story about a significant event that occurred in their home or on their street. The bike ride lowers the barrier of connection between neighbors, initiates new conversations, and celebrates local history.
Storytelling feeds the soul.
Dinner for 30 is a multi-sensory experience that helps people bridge cultural gaps through live storytelling and cooking. One cook is invited to prepare a food dish that is connected to their fondest memory and tell a story about it. At the end of their story, the audience of 30 will taste the dish. We will host and film five Dinner for 30 events to design a Detroit story cookbook.
We are launching a friend-raiser online campaign on October 2, 2017 and will officially launch the series in February 2018.
Storytelling is for everyone.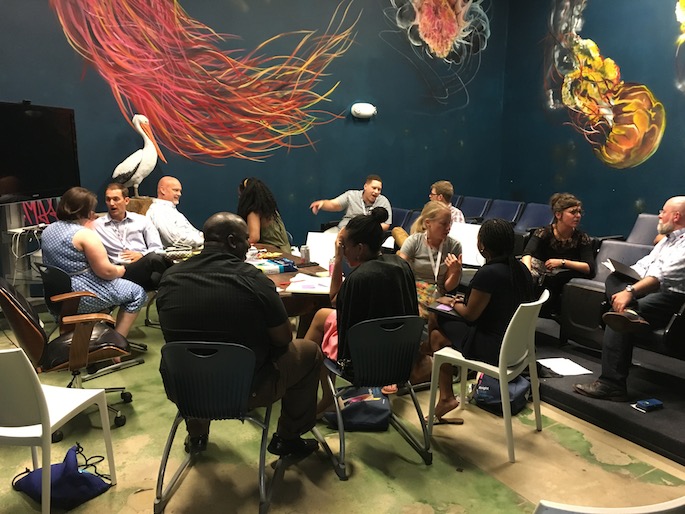 Whether you're crafting an entrepreneurial origin story, introducing storytelling to your classroom, or hosting a community storytelling event, everyone has a story to tell. Stories & (___) offers 90-minute storytelling workshops crafted from methods used by Pixar Animation Studios, Stanford d.school, and vibrant Detroit-based storytellers.
Each of these projects transports us from intimately private spaces like a porch or the kitchen, and brings us into the public realm to share our stories.
Your story is worth sharing. Share it with us!
To learn more about any of these projects, please visit the website.