Seeking Digital Communications Specialist!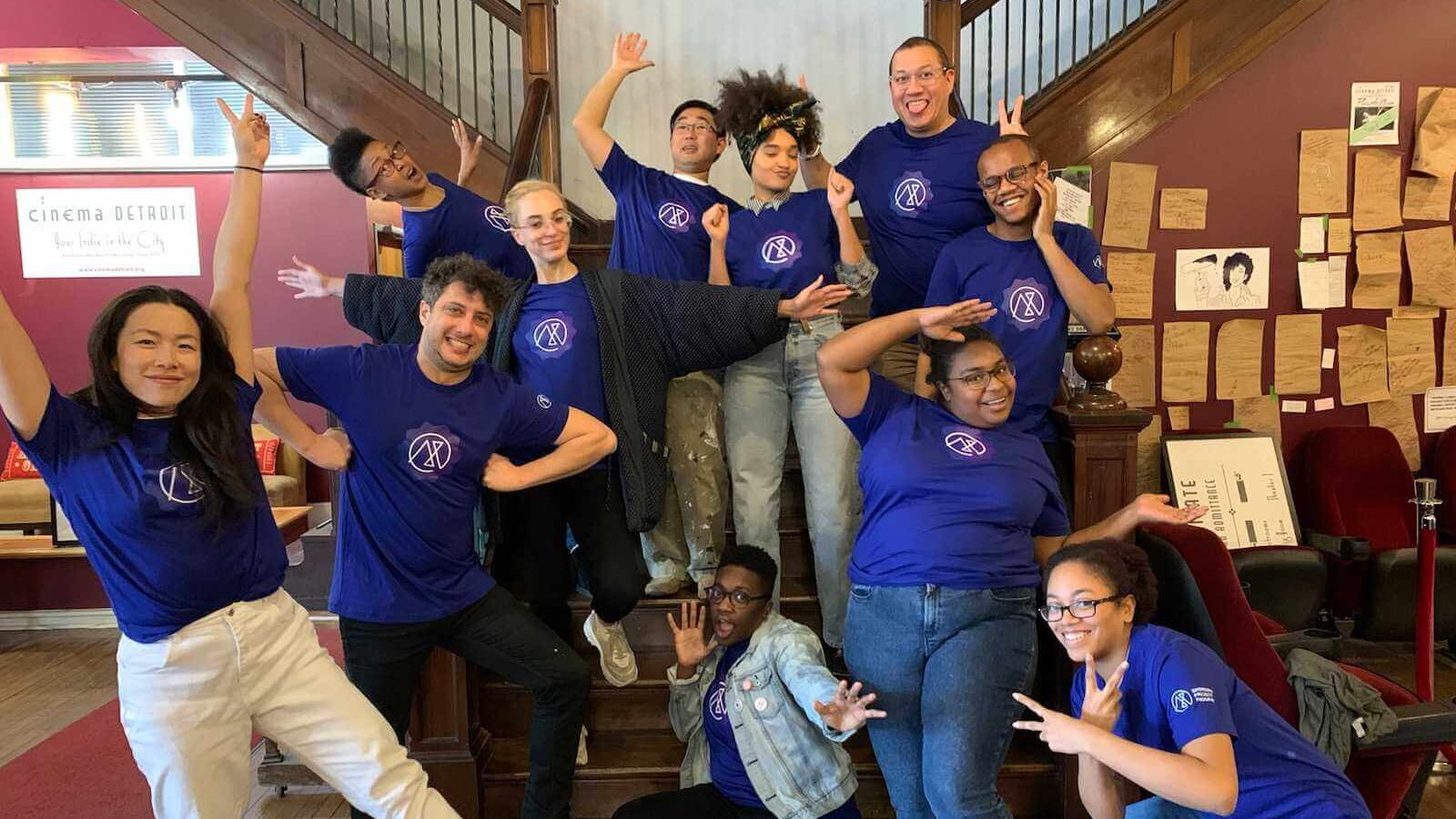 Background
Allied Media Projects (AMP), created approximately 20 years ago, cultivates media for liberation. Rooted in Detroit and connected globally, AMP is a network of media makers, artists, educators, and technologists working for social justice. Through its programs, AMP envisions and attempts to model a world in which we cultivate care and joy, dismantle harmful systems, and assume responsibility for creating new and liberatory ways of being.
AMP's current programs include:
The Sponsored Projects Program which provides fiscal sponsorship, training and capacity building to over 100 people and projects aligned with AMP's mission;
The Allied Media Conference, a convening of AMP's vast network where participants celebrate, strategize and skillshare;
The Speakers Bureau which disseminates the skills, ideas and media of the AMP network to the wider world.
Communications @ AMP
AMP's Communications department exists to cultivate community among the members of our network, promote the work of our core programs, and grow the field of media-based organizing for liberation. We aim to harness the collective wisdom and creativity of our network to tell intersectional stories across platforms that celebrate our communities, showcase alternatives to oppressive systems, and shift culture. We are looking for another storyteller to join our team.
Role Overview
The Digital Communications Specialist collaborates with the Director of Communications to reach our core audience while growing our reach and engaging our communities. They will be responsible for planning and implementing effective multi platform communications campaigns via Allied Media Projects' social media channels and website to increase awareness of AMP's activities, share resources from partner organizations, and encourage audiences to take action on social justice issues. An ideal candidate is proactive, detail-oriented, and adaptable. They have strong follow-through, value relationships, and solve problems creatively. This is a great role for someone who takes initiative and is already active in Detroit's creative and/or activist communities. The role is approximately 60% management of AMP social media and 40% general communications support.

Responsibilities
Social Media Management
Source, curate, manage, and execute organic and paid social media campaigns via Allied Media Projects' social media channels (Instagram, Facebook, Twitter, and Youtube) and websites (alliedmedia.org and amc.alliedmedia.org)
Schedule and maintain social media calendar with relevant content about a range of social justice issues using Sprout Social
Collaborate with other departments, partner organizations, and contracted artists
Develop relationships with our audience and partners via social platforms
Attend events to capture photography, livestream, and/or video (when it's safe to do so)
Help develop and implement an accessibility plan (image descriptions, captions, etc.)
Help develop and implement online influencer strategy to help grow audience
Work with Director of Communications to improve engagement and reach by analyzing relevant social metrics, insights, and best practices on an ongoing basis
Work with the Director of Communications to generate original content (including but not limited to static images, video, short-form GIFs/boomerangs/banners, etc.)
Additional Communications Support
Update website content on an ongoing basis (via WordPress)
Draft, edit, and publish blog posts and mass mailings (via Mailchimp)
Support the development of content for newsletters, flyers, program books, videos, photography, and other communications content as needed.
Support the production of communications assets such as signage, merchandise, printed materials, etc.
Ensure adherence to AMP style guides for writing, design, and web publishing in all of the above
Qualifications
Need to have…
3+ years of experience managing organizational social media accounts and/or working as a communications professional at a grassroots, community based, cultural, or mission driven organization.
Demonstrated editorial skills in areas of accuracy, voice, readability, and grammar
Intermediate proficiency with Instagram, Twitter, Facebook, YouTube, Google Suite, and Adobe Creative Suite or other image and video editing software
Exceptional written and verbal communication skills
Outstanding organizational skills, attention to detail, and ability to creatively problem solve
Flexibility and ability to adapt in a growing organization
Comfortability managing multiple projects with competing deadlines
Desire and ability to work both collaboratively and independently in remote & in-person settings
Able to keep up with ever-evolving conversations and best practices around a wide range of social justice issues
Passion and commitment to cultivating media for liberation
Nice to have . . .
Be a Lifelong or Long-time Detroiter
Experience with WordPress, MailChimp, Sprout Social, and Tik Tok 
Experience creating original content for social (infographics, gifs, and lightweight video content)  
Experience working in community-based non-profits.
A working knowledge of the Allied Media Projects network.
Are multilingual.
Are an active media-based organizer or media-maker with a social-justice background. 
Job Details and How to Apply
This role's salary range is $45,000-$52,000 and includes a competitive benefits package including: employer sponsored Medical, Vision, Dental, FSA, and retirement matching. It is a full-time position, based in Detroit. COVID Notice: During the COVID-19 pandemic, this job will operate in a remote capacity. When it is safe to do so, the role will be expected to work at our Detroit office.
The ideal start date for this role is May 3rd, 2021.
To apply:
Please send the following to work@alliedmedia.org with the subject line "Last Name, First Initial – AMP Digital Comms Specialist"
Cover Letter – What makes you a good fit for this role? Also, please describe accomplishments from your previous roles that you're most proud of, the role you played in them, and mention the softwares & platforms from our posting with which you have experience.
A resume/CV
Optional: A work sample including a piece of media content you've created, a brief of a media campaign you developed, or a link to a professional website/portfolio
All completed applications received by 11:59pm on Feb. 28th, 2021 will be considered. Lifelong & Long-Time Detroiters, BIPOC, women, LGBTQ, and disabled candidates are strongly encouraged apply.
Allied Media Projects is an Equal Opportunity Employer and does not discriminate on the basis of race, creed, color, gender, gender identity, gender expression, age, ethnicity, national origin, immigration status, sexual orientation, religion, HIV serostatus, disability, height, weight, veteran status or marital status.