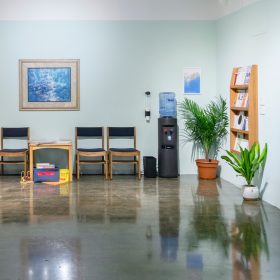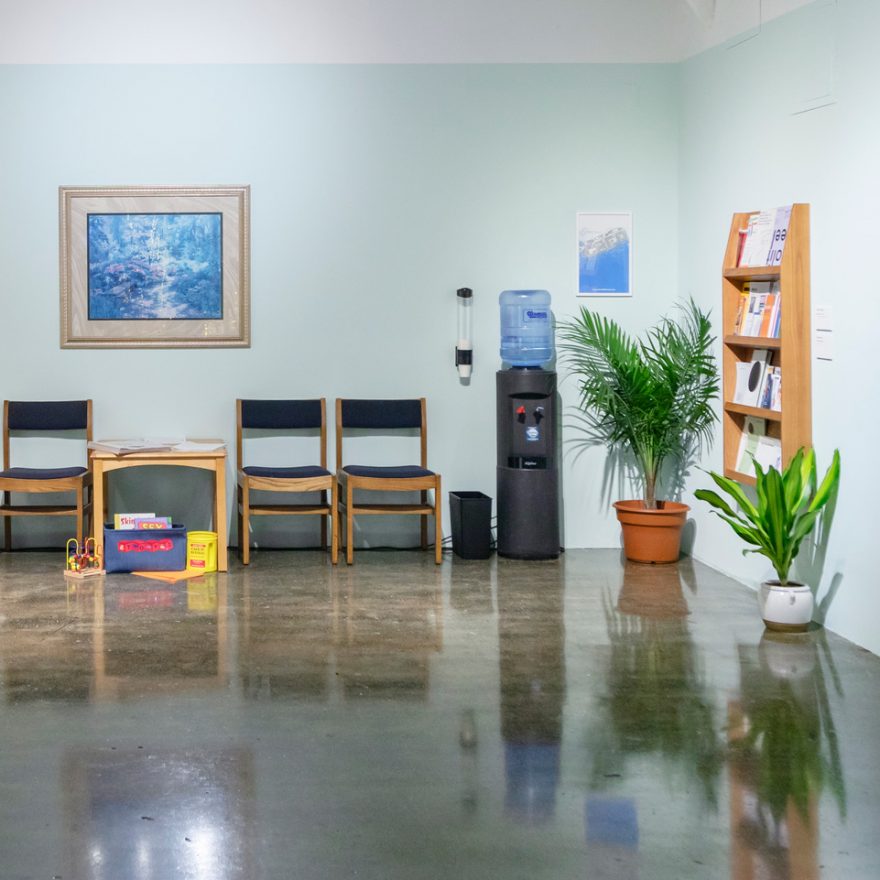 Sick Time, Sleepy Time, Crip Time–a field guide
A publishing project originating from "Sick Time, Sleepy Time, Crip Time: Against Capitalism's Temporal Bullying" exhibitions
About
A field guide on making accessible worlds emerging from the long-term curatorial project "Sick Time, Sleepy Time, Crip Time: Against Capitalism's Temporal Bullying" (2016-20). This peripatetic group exhibition was part of a wave of programs that brought discourses on health, disability, race, and accessibility into Western contemporary art's mainstream.
Artists within engaged time, rest, healing, disabled life, and care as artistic material and concern. At the project's core was the pairing of artists with community groups sustaining alternative infrastructures of care with people with chronic illnesses, young single mothers, women transitioning out of the carceral system, refugees and asylum seekers, and activists experiencing burn-out.
A new book, accessible website, and public programs series share a map drawn by involved artists, curators, and on-the-ground cultural and community organizers towards possible emancipatory futures centered on racial justice, healing justice, reparative justice, disability justice, and climate justice. A space for reflection on the project and field guide of approaches, the book includes a series of "tools" or poetic and adaptable regulatory guides towards better care for various parties involved in creative projects, which are contextualized by "case studies" detailing use.
Work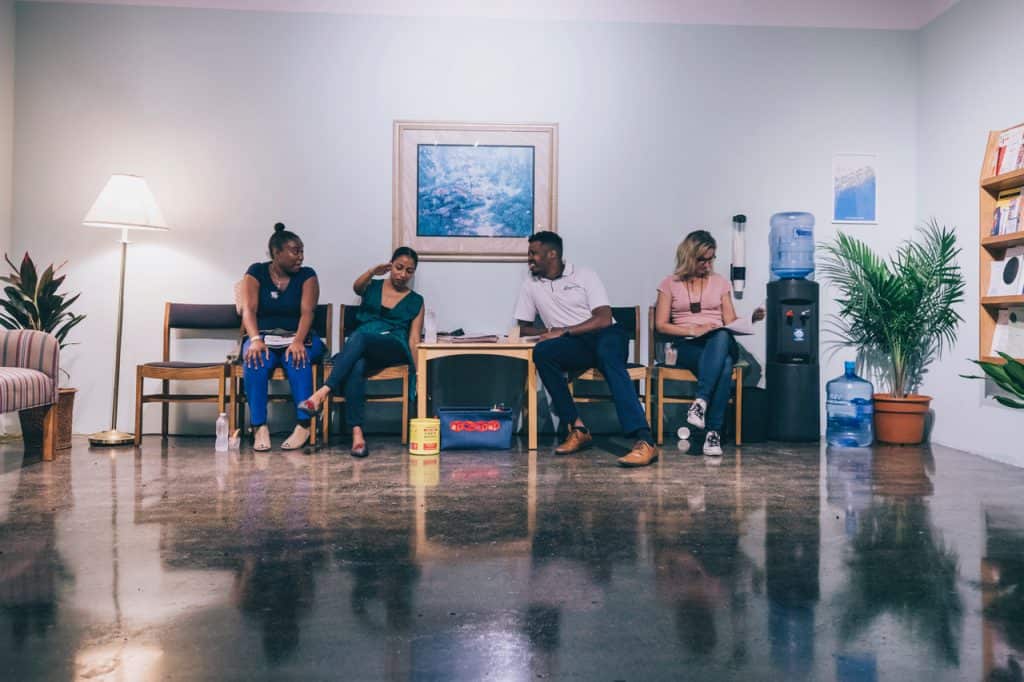 Background context / History of the project
"Sick Time, Sleepy Time, Crip Time: Against Capitalism's Temporal Bullying" was a peripatetic series of exhibitions, public programs, and community projects curated by Taraneh Fazeli between 2016–2020 addressing the politics of health, disability, and care. Note: "crip" is a political reclaiming by disability activists of the derogatory label "cripple."
The curatorial proposition for this internationally-referenced arts project valued interdependencies and dependencies – that are often seen as negative or excessive under capitalist scarcity models – as the basis of ethical relations. The project was rooted in care ethics, disability studies and justice, and Black and anticolonial feminisms. It countered the over-valorization of independence in US society and examined how globalized racial capitalism has produced debility in many populations while creating bureaucratic infrastructures that support very few. It was part of a wave of pre-pandemic exhibitions in the Global North which brought discourses on health, disability, and accessibility into the mainstream of Western contemporary art. It is rooted the move from rights to justice frameworks, and attendant shifts in representational strategies from forms of visibility to strategic opacity, within US historical and contemporary contexts.
The project proposed that better incorporation of the states and temporalities of debility, disability, healing, and rest into society could be resistive to oppression and offer possibilities for rethinking collectivity. In different ways, the methods and outcomes of many of the artists in the project centered ethics of care rooted in disability justice, racial justice, and anti-assimilationist queer movements. Going beyond thematics, the artists rethought received practices and definitions by using the material of care and mutual aid, and lived experiences with debility and disability as creative material: crip time, access, inter/dependency. They used creative spaces to express love for disabled lives, resist ableism's intersection with racism, colonialism, and heteronormativity, and build collective wellbeing and health autonomy. Individual artworks addressed infrastructure, care, ancestral healing, illness, fitness, sleep, somatic sustainability, debt, dependency, crip or de-colonial temporalities, and wellness culture.
The arts organizations across Turtle Island/the United States hosted iterations of the project. These were: Red Bull Arts Detroit, Bemis Center for the Contemporary Arts, The Luminary, Elizabeth Foundation for the Arts Project Space, Lawndale Art Center and Project Row Houses.
Artists involved were Navild Acosta and Fannie Sosa, Ava Ansari + Poetic Societies, Fia Backström, Berlin Feminist Healthcare Research Group, Canaries, Jesse Cohen, Danilo Correale, Wayne Curtis, Carolyn Lazard, Jen Liu, Jordan Lord, Zavé Martohardjono, Park McArthur, Sondra Perry, Carrie Schneider, Owólabi Aboyade (Will See), Katya Tepper, Cassie Thornton, and Constantina Zavitsanos.
At the project's core was the pairing of disabled, Sick, Mad, immigrant, QT BIPOC artists with community groups and social service organizations who were creating or sustaining alternative infrastructures of care in each of those cities. These included: people with chronic illnesses via Canaries support group; groups of young single mothers at Project Row Houses ; women recently involved in the carceral system at Angela House; refugees and asylum seekers via Lutheran Family Services; and activists experiencing burn-out through 4A Project; and local disability communities via Detroit Disability Power. The resulting programs and community projects reflected on relief, resistance, maintenance, and the potential for healing and repair.

A key part of the project's methodology has been to advance structural change by offering accessibility, anti-oppression, and decolonizing practices to host organizations and facilitating durable extra-institutional relationships within each context. For example, in Waawiiatanong/Detroit, this resulted in an accessibility audit of the host Red Bull Arts Detroit, a public database of access resources, and the establishment of a resource library of assistive technologies and grants for local organizations and independent culture organizers to use.
However, the project necessarily also addressed the tensions of seeking support and waging critique in organizations whose operating practices and structures work against their values or mission by upholding the white supremacist, ableist, and middle-class values that are the norm under racial capitalism.
Taraneh's own chronic illnesses, which are inextricable from the effects of US imperialism and other racialized and Islamophobic oppressions her family experienced, and her previous work in institutional critique were the impetus to explore illness as a by-product of societal structures while also using curation and cultural production as a potential place to re-imagine care. Taraneh practiced a complex care ethics in the way she curated and commissioned the exhibitions and projects. For example, access needs of artists and communities were foregrounded, commissioning timelines were longer than normal, fee structures were transparent, and structural change was advanced at host organizations.

The "turn" to access in US arts programming, of which this project was a part, has subsequently been influential in Europe. Of note is that, while many of these projects address disability and care thematically, they don't do so within their curatorial, editorial, or institutional structures. Furthermore, most are not organized by those with parallel life experiences to the artists or communities represented, nor are they committed to co-creating scholarship or discourse with the communities they engage over time as "Sick Time, Sleepy Time, Crip Time" has been.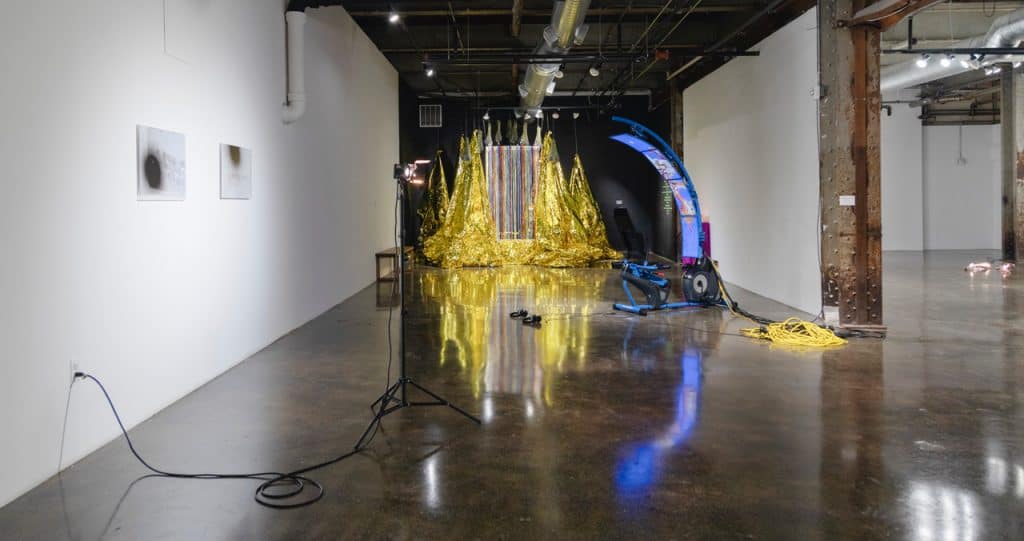 Current context / Project as book and website
Sick Time, Sleepy Time, Crip Time: Against Capitalism's Temporal Bullying – a field guide is rooted in the praxis-based knowledge generated through the long-term curatorial project. It will share polyvocal resources from the exhibition series and its extended network that address the complexity of making accessible worlds, with a specific understanding of access that is detailed below.
Since the curatorial methodology employed representational strategies of opacity and occlusion, beyond the main "Sick Time, Sleepy Time, Crip Time" exhibitions, many activities occurred outside of the public eye. The book will share what was learnt through these processes in manner that upholds this representational strategy. The project worked with a broad conception of art that extended beyond the institutionally-validated art world to relational and community-based forms of culture, spirituality, and creativity towards social justice. Much like exhibition's dual-pronged approach of balancing access, care, and culture generated in community with that through institutions, it focuses on creating access wherever one is with the resources and needs there, while also sharing tactics to demand institutions transform and redistribute resources.
The book will have three parts:
Project documentation will archive the project and honor its network, including thirty short essays on artists and their artworks by Taraneh, artwork images and image descriptions by Alt Text as Poetry (Bojana Coklyat and Shannon Finnegan, and an annotated bibliography by all participants (including artists, organizational staff, and community partners).
A "tools" collection will gather practices by artists engaging in accessibility, care collectives, and other resistance to ableist structures with those working to oppose gentrification and artwashing, and to heal racialized or colonial trauma. They are intended to inspire readers to further develop materials for use in their own contexts and will include: accessibility guides + riders, somatic facilitation scores, care mapping exercises, community benefit agreements, decolonial riders, anti-racist practices, and more.
A section of "case studies" will contextualize the resources used or generated throughout the project in institutions and community settings, illustrating overlapping and sometimes conflicting needs of different parties involved in creative collaborations or community groups. This will include roundtables discussions, conversations, and essays.
For example, a case study and related tool will be a roundtable about the process of negotiating a Community Benefits Agreement (CBA) for local disability communities in Waawiiatanong/Detroit with Allied Media Project for their new LOVE building. A CBA is an agreement-generating process between community groups and an outside party—real estate developer or outside cultural organizer—that results in a contract wherein the outside party promises to provide specific amenities. A historically culturally rich and majority Black city where art is tied to rapid gentrification, in Waawiiatanong /Detroit the CBA has been used to broker more equitable collaborations with arts institutions. This will be juxtaposed with another discussion on how artists can use access riders to not just protect themselves, but also their communities.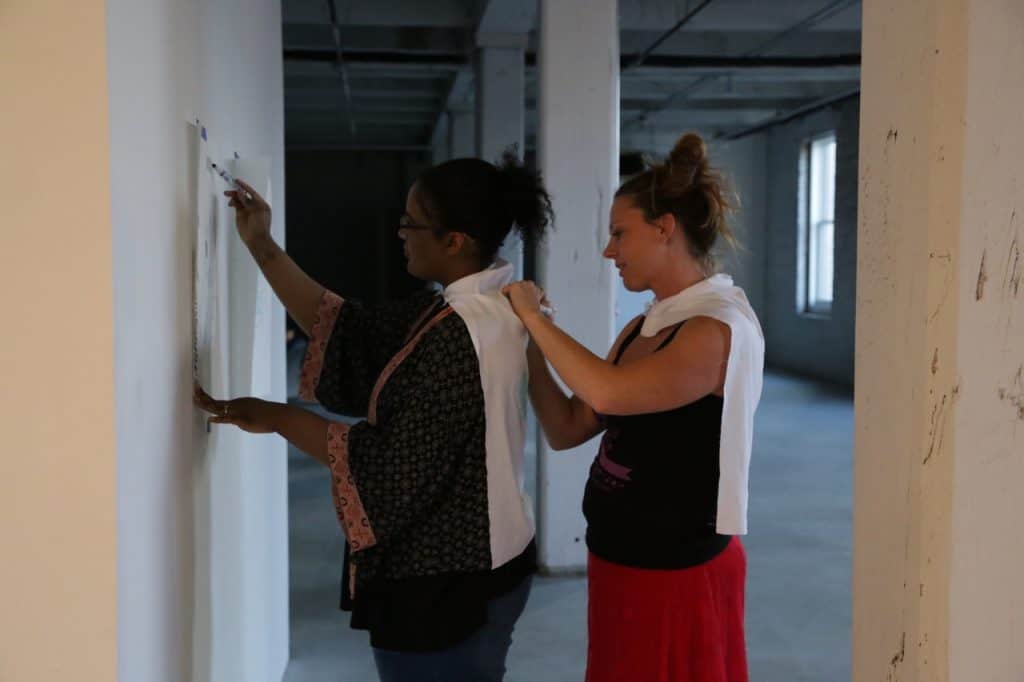 Who will contribute?
In addition to the exhibition's many contributors, an extended network of artists, curators, arts workers, cultural organizers, disability community members, care workers, healing practitioners, and disability and healing justice organizers will participate.
Contributors will be rooted across disability, diasporic, immigrant, Black, Indigenous, and queer creative communities in Lenapehoking/New York, Waawiiatanong/Detroit, and others across Turtle Island.
What will our approach to access be?
The project has considered disability, race, and access together in ways prescient to the conversations that emerged out of the synchronous COVID-19 pandemic and uprisings against anti-Black racism in the US and beyond. The book will significantly contribute to emergent discourse in this area, discourse that preceded the pandemic and will continue after it. It will come at a key moment in global thinking on health and its relation to racism and climate breakdown, amidst a reckoning with institutions of all kinds on their roots in carceral, colonial, racist, and patriarchal systems.
The book highlights creative methodologies evolving in the arts to overcome the limits of existing access and inclusion models by necessarily positioning them alongside decolonial, abolitionist, and antiracist practices, helping elucidate everyone's roles to play in co-liberation. We use the creative space of the book to foreground and resist ableism's intersections with racism and colonialism.
The project is highly interdisciplinary and intersectional. It draws on US healing and disability justice frameworks, Black and Indigenous movements for reparations and Land Back, and queer kinship and community care practices.
We will historically position and address the limits of ideas of universal open access, an easily scalable type of access often employed by organizations and institutions that is focused on legal compliance, check boxes, and "accommodation." Instead, we will offer an "access-centered" approach, which understands access as relational and ongoing, puts multiple different sets of lived experiences at the center, and often shows up in smaller organizations or communities. The book will foreground access-centered practices rooted in partiality, mutability, and identity-based separatism and emphasize the importance of non-universal processes based on local needs and resources in building collective wellbeing.
These practices work from an understanding that failure, conflicting needs, and some level of harm may inevitably occur. We offer accountability practices built in that draw from models in disability and racialized communities which focus less on individuation, like how understandings of grace tied to the Black church show up in organizing. We will investigate if, and how, these can be adapted towards accountability in larger organizational bodies.
This extends the frame of access from access to institutions (in line with approaches that have recently risen to attention in English-speaking "art world" contexts) to access to and within community. We will also place the rise of access in arts mainstream in dialogue with a history of disability arts and models of access in community that vary, from practices rooted in Bay Area disability justice to those more tied to aesthetics or culture in majority Black cities/neighborhoods.
This access-centered approach addresses the fact that tactics to demand institutions transform and redistribute resources often rely on people identifying themselves in relation to institutions, using specific categories and language. Many people with access needs do not identify as disabled or sick. This can be because of structural racism in healthcare, a refusal to use categories developed by oppressors, or for culture- or identity-affirming reasons.
A key reference that connects the local focus of the project to transnational concerns is queer/post-colonial theorist Jasbir Puar's articulation of how certain racialized populations are pre-ordained for injury and targeted maiming, while disability identity is simultaneously seen as a site of creative embodiment and resistance in the Global North.
Who is the research and ensuing field guide for?
This book will be of use specifically to disabled artists and arts practitioners, but also to a wide range of artists, curators, art workers, and many others for whom navigating the affinities and tensions between struggles for disability justice and healing racialized trauma within a creative context is integral to their practice. For example, it will be useful for arts workers who want to learn about accessibility, artists who have to advocate for their own access needs and those of their communities when working with institutions, or organizers who want to evolve their practices of care to encompass an expanded disability lens.
What crip editorial methodologies will be utilized?
Editorial methodologies will include: polyvocality of multiple contributors; radical honesty in sharing the practical details, joys, and difficulties of applying tools in practices of care and resisting established economies of care; working on a crip decolonial editorial timeline; customizing editorial processes based on contributors access needs.
What form will the book take?
The printed and digital forms of the book will center accessibility in the design process. The book is designed to be read in a non-linear form with readers able to read content most relevant to them in whatever order they choose. The design layout will support easy visual and tactile navigation of the different forms of content. The choice to work in both print and digital recognizes the immense problems of energy use and digital exclusion in online-only projects, but also the complexity of economic access to printed matter.
A set of Notes towards the field guide published on Banff Center's website
Read a review of the Exhibition
Read a round-up including a plug on the Book
For image captions + descriptions, click here.
For image captions + descriptions, click here.
People